Venus Optics Laowa STF 105mm f/2 (T3.2) full review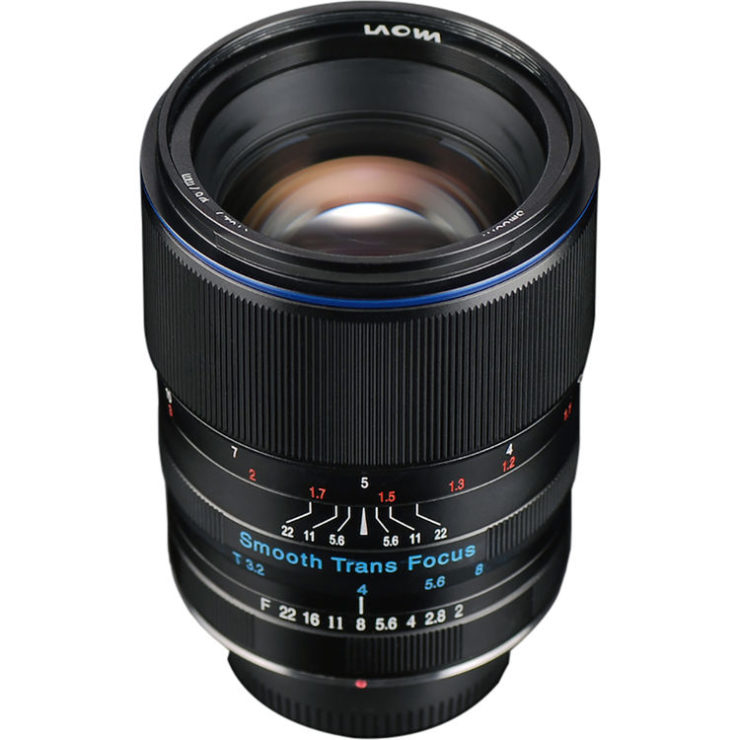 Laowa STF 105mm f/2 (B&H Photo | Adorama) at a glance:
Canon EF-Mount Lens/Full-Frame Format
Aperture Range: f/2 (T3.2) to f/22
One Apodization Element for Smooth Bokeh
Three Low Dispersion Elements
One Extra Refractive Index Element
Manual Focus and Manual Aperture Ring
Dual Diaphragms: 8- and 14-Blades
Photographer and reviewer Dustin Abbott posted the full review of the Laowa STF 105mm f/2 (T3.2) lens. We featured his first impression last week. The manual focusing Laowa STF (Smooth Trans Focus) 105mm f/2 (T3.2) is made by Venus Optics and was announced back in March 2016. It's currently available for pre-order at $699 (B&H Photo | Adorama).
The 18 minutes video below is the full review, which can also be read on Dustin Abbott's site.
In the conclusion he writes:
Some lenses are safe and easy, while some are higher risk/higher reward. The reward from the Loawa STF (Smooth Trans Focus) 105mm f/2 (T3.2) is the ability to create beautiful images from a lens with a very nice resolution-to-bokeh ratio. Laowa refers to this lens as the "bokeh dreamer", and while I don't know how much the lens has influenced my dreams, I can certainly verify that it produces soft, beautiful bokeh that lacks hard edges (particularly in the background). This is a great portrait focal length on full frame, and you have the ability to produce very nice portraits with the lens with a little more flexibility in controlling aperture and depth of field. The focal length is good for a number of things, including landscape shooting. The lens also sports a very nice quality build that punches well above its price point. It is worth noting that the two alternatives to this lens on the market (Fujifilm 56mm f/1.2 and Sony 135mm f/2.8) are both nearly twice as much as the $699 asking price of the Laowa, so if you've wanted to experiment with an APD/STF lens, this is definitely the lowest cost of entry. Read the review…
You may also be interested in what Dustin Abbott thinks about build quality and handling of the Laowa 105mm f/2.
Laowa STF 105mm f/2 (B&H Photo | Adorama)