Canon EF 70-200mm F2.8 DO in the works, patent suggests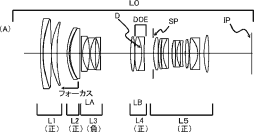 A Canon patent for a 70-200mm F2.8 DO (Diffractive Optics) lens. The patent was spotted by Egami, and they suggest this lens could hit the market before 2020, as replacement for the Canon EF 70-200 F2.8L IS.
It's also suggested that this lens is 8K ready, i.e. ready to work with an 8K DSLR.
Patent Publication No. 2016-80877

Published 2016.5.16

Filing date 2014.10.17

Example 1

Zoom ratio 2.69

Focal length 72.15 134.00 193.98

F-number 2.91 2.91 2.91

Angle of view 16.69 9.17 6.36

Image height 21.64

The total lens length 223.50 223.50 223.50

BF 45.35 45.35 45.35

[0006] 

Conventional full high definition (number of pixels 1920 × 1080, pixel size number .mu.m) If image quality equivalent was sufficient in the conventional example as described in patent documents mentioned above.

 

However, Super Hi-Vision (the number of pixels 8000 × 4000, pixel size 1μm before and after) for the future sought image quality, such as, is not sufficient in the imaging performance of conventional zoom lens.

 

Therefore, further improvement of performance (in particular, reduction of the chromatic aberration amount) is required.

Canon patent

DOE ( diffractive optical element )

Inner zoom (Examples 2 and 3)

Inner focus

Floating (Examples 1, 4)
[via 
Egami
]