"Vorticity" is a jaw-dropping tornado time-lapse (shot with EOS 5Ds R)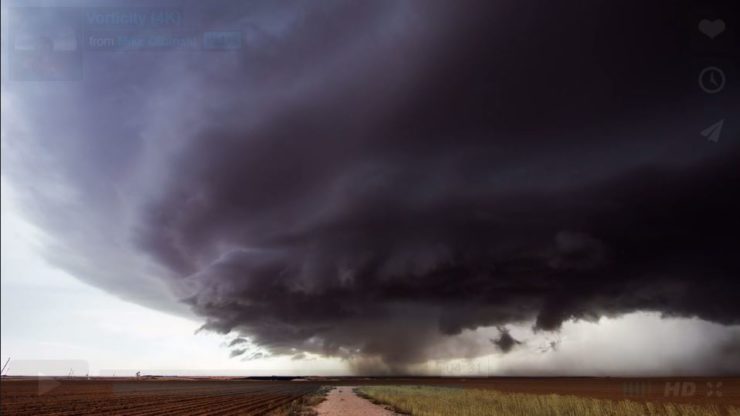 I featured works by Mike Olbinski in the past. He makes amazing time-lapse videos like this one. Vorticity is Olbinski's latest time-lapse video, and it is all about chasing tornados. He writes:
I had three goals this spring: Get a tornado on time-lapse, capture the best footage I possibly could, and chase as much as my schedule would allow. That ended up totalling 18 chase days. 20,000 miles driven. Almost 60,000 time-lapse frames shot. Nine total states. Hours and hours and hours of editing. All between April 15th and June 15th.
Mike Olbinski shot Vorticity using a Canon EOS 5Ds R, EOS 5D Mark III, Canon EF 11-24mm f/4, EF 16-35mm, and 35mm, 50mm, 135mm lenses. You can read Olbinski's description of Vorticity here. Enjoy the video!