Want To Win A Canon EOS 6D? Read Here How To
Adorama started a best shot contest, you can win a Canon EOS 6D (or Nikon D600) as final price.
It is easy to take part to the contest, these are the rules:
We are constantly impressed by the photographic talents of our customers, so we're asking you to show us your best shot of 2012. Everyone is welcomed to participate and no purchase is necessary. Simply post your image to the AdoramaPix Facebook wall and send a high resolution image to ybs2012@adoramapix.com. So what are you waiting for? Your talent could win you a pro DSLR.

Entries are due by March 17th, 2013. Contest details are available on our blog.

Get Started

*PS: All submissions should be posted to the AdoramaPix Facebook page or emailed to ybs2012@adoramapix.com. If you're not on Facebook just email us your image and say that in your email. We will post the image on our wall with your credits.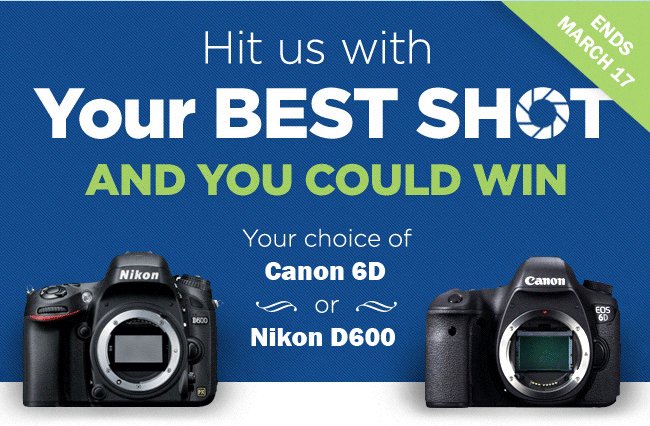 The price of the EOS 6D has gone down to $1899  (Amazon | B&H | Adorama) for the body only, and to $2499 (Amazon | B&H | Adorama) for the 6D with the EF 24-105 f/4L IS lens.
Canon EOS 6D price check: Amazon USA, Amazon CA, B&H Photo, Adorama, Digitalrev, KEH Camera, eBay US, Canon USA, Canon CA, BestBuy