What To Expect From Upcoming Canon Cameras (and the industry)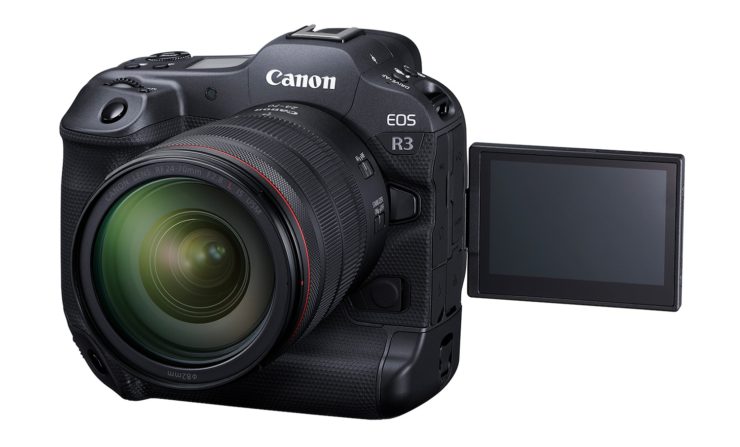 New year, time to make some predictions. How will current and upcoming technologies shape future Canon cameras? Read on.
We made some educated speculation about what might come to future Canon cameras and to the industry, generally speaking. While we had an eye on Canon, we also think these predictions apply to the whole industry (to some degree).
So, this is what we see coming:
Increased use of artificial intelligence and machine learning in camera software (aka firmware). Cameras with advanced AI and machine learning capabilities may be able to analyze and understand images and scenes even better and in greater detail. The result is improved image quality and performance
Better low light performance. Enhanced low light performance will allow to capture clear and noise-free images in dimly-lit environments
Enhanced video capabilities. Future cameras will feature improved video capabilities, such as higher resolution and frame rates, better autofocus, and more advanced image stabilization systems
Greater connectivity. Improved connectivity means easier sharing and transferring of images and video, as well as remote control and operation
More compact and lightweight designs. As technology continues to advance, camera manufacturers will be able to create smaller, more portable cameras without sacrificing image quality or performance.
Also, let's not forget what are the strengths of Canon cameras. In these areas too you may expect big improvements:
Image quality. Canon cameras have always been known for their high-quality images with excellent color reproduction and detail. Dynamic range will get better in future image sensors made by Canon.
Lenses. Canon has a wide selection of lenses available for its cameras. Expect more high tier RF mount lenses. Not to forget the many third party offerings, which will also increase.
User interface. Canon cameras are already known for having intuitive and user-friendly controls and menus (differently from Sony, to make an example). Expect some fine-tunings in the interfaces.
I am particularly eager to see how artificial intelligence will change the camera industry in the next years. It's not just about computational photography, AI could radically change how auto-focus works and its performance, just to make an example. Better scene recognition or an automatic choice of settings are other examples. There is a lot to expect in the next years.
As always, I's be curious to know what you think.