Why the Canon EOS 5Ds/5Ds R DxOMarks shouldn't worry you (at the end of the day the 5Ds has a noticeably better IQ)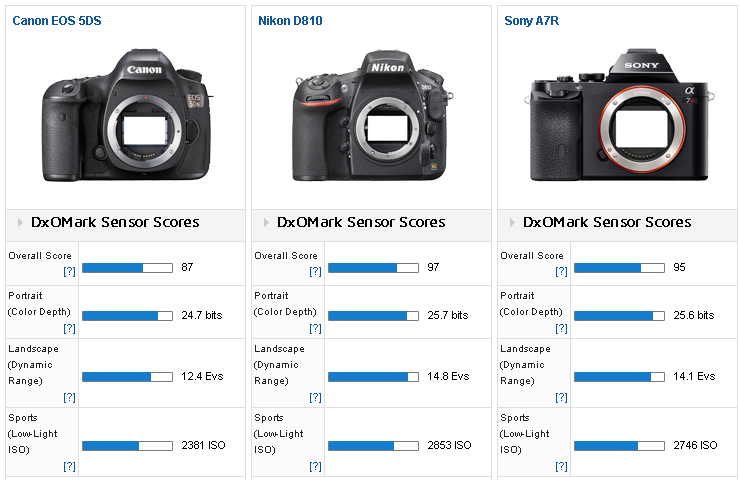 Last week DxOMark posted their test results for the Canon EOS 5Ds and EOS 5Ds R. As usual, DxOMark's scores on a Canon sensor start bold headlines and heated discussions, especially when compared to Sony's A7R. Well, I guess most of my readers are smart and do not buy posts based on the uneducated interpretation of DxOMark scores, which are a mere engineering figure. No Canon sensor is "far behind" a Sony sensor, as a site titled.
However, it is always good to remind people why the DxOMark scores do not count very much at the end of the day. Tony Northrup posted an interesting article where he explains why you shouldn't care about the EOS 5Ds/5Ds R DxOMark scores. I recommend you read the whole article, for those in a hurry (these are not the only points listed):
DxOMark doesn't factor in the number of megapixels
DxOMark doesn't factor in the negative effects of an anti-aliasing filter
Please note that Mr. Northrup doesn't "disagree with DxOMark, just [with] the presentation and interpretation of the numbers". Same here. While there is a lot to read and learn in the article, I particularly like these :-) :
The [EOS 5Ds] overall image quality is noticeably better than the D810 or a7R.
All [EOS 5Ds] images show more detail, whether using sharp, expensive lenses and less expensive zooms.
[the EOS 5Ds] is overall a far more usable camera than the a7R, with a vastly superior focusing system.
It gets the most out of our Canon lenses, including the Canon 70-200 f2.8 L IS II, which Nikon doesn't have a decent alternative for.
Hmm, noticeably better IQ, more detail, more usable camera, superior focusing system…sounds good, doesn't it? Who wants a Sony A7R ;-) Read Tony Northrup's article.
Canon EOS 5DS: B&H Photo, Adorama, Amazon USA, Amazon Canada, Canon Canada, Canon USA | Canon EOS 5DS R: B&H Photo, Adorama, Amazon USA, Amazon Canada, Canon Canada, Canon USA