Update – Why You Should Better Not Use An SD Card With The EOS 5D Mark III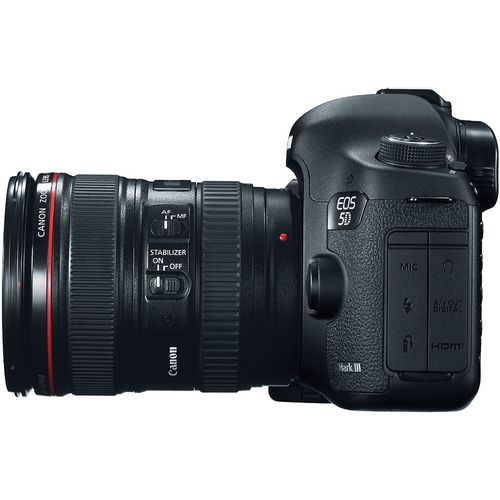 Update: Reader AI pointed out that the post was incomplete. Thanks AI. You can read it in the comment section. I post his comment here:
Jeff Cable said…
As many of you have pointed out, the degradation in speed will occur when you are attempting to use both the CF and the SD to write files. If you have an SD card in the camera and are not writing to it, you will be fine. I am not sure why you would want that (except for overflow), but this is the case.

Someone also brought up the speed difference in writing RAW+JPEG vs RAW+RAW. This is also true on the 1Dx. I believe that this is due to the fact that the camera has to process the file twice (once for RAW and once for JPEG) which takes longer than clearing two RAW files from the buffer. I was hoping to shoot RAW+JPEG at the Olympics with the 1Dx but will now shoot RAW+RAW only.
June 25, 2012 6:12 PM

So, the slow down issue only affects someone if your writing images to both cards, at the same time. You will get normal, native speeds on either card if your only writing to one or the other….
While having both a CF and an SD card slot is certainly a good feature, unfortunately it appears that there is an issue with the Canon EOS 5D Mark III (price & specs).
Photographer Jeff Cable found out that using an SD card slows down buffer and write speed of the EOS 5D Mark III. While the 5D Mark III supports the UDMA7 CompactFlash protocol (speed up to 90MB/sec) it seems it does not support the UHS-1 (ultra high speed) standard for SD cards. What does that mean? It means that whatever SD card you will use, the 5D Mark III will always write 20MB/sec instead of 45MB/sec (which conforms to the UHS-1 specs). And that's not all of the bad news: if you pull both a CF and an SD card in your 5D Mark III, the cam will switch to the slowest speed for both cards. In other words: your pricey UDMA7 CF card will perform at lame 20MB/sec.
The solution: use only the CF card. The solution #2: Canon please fix this with a firmware update!
[
BorrowLenses.com
 via
slrlounge
]