Yasuhara Nanoha Macro Lens 5:1 for Canon EOS M Ready To Ship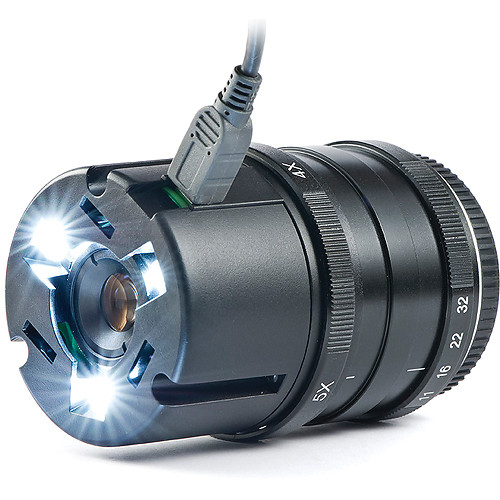 The Yasuhara Nanoha Macro Lens 5:1 for the Canon EOS M system (price & specs) is available and ready to ship at B&H for $499.99 (click here).
Press release (or see here for a review):
Yasuhara introducing the new NANOHA x5 for Canon EOS M.
Canon is the last manufacturer entering the market with the EOS M. It's based around a new 'EF-M' lens mount, and two matched lenses are available to begin with: the EF-M 18-55mm f/3.5-5.6 IS STM zoom, and the EF-M 22mm f/2 STM 'pancake' prime.
Yasuhara Co. Ltd.  reflecting the market and evolution of the new type of digital cameras has introduced  two special lenses in 2012.  Its NANOHA x5 macro lens and the MADOKA 180 circle fisheye lens is designed for micro 4/3 and Sony E mount systems. But…
NANOHA x5 is available also for Canon EOS M
After Canon's introduction of the new EOS M camera, Yasuhara is coming to the market with the NANOHA x5 macro lens with the Canon M mount. The new NANOHA(C) lens is introduced today and ready for use also for Canon EOS M owners.
What is the difference between NANOHA x5 for Sony E, micro 4/3 and for Canon EOS M mount
Basically, the only difference is the mount system. NANOHA(E), NANOHA(M) and NANOHA(C) have the same optical system. Considering the size of the image sensor, the resulting picture of the NANOHA(C) is just like the one of the NANOHA(E). The outer dimensions of the NANOHA(C) are just like NANOHA(E)'s, but the weight of it is just like NANOHA(M)'s. For more information see the specifications below.