Yongnuo Announces First Third Party Trigger and Flashes Fully Compatible with Canon RT Technology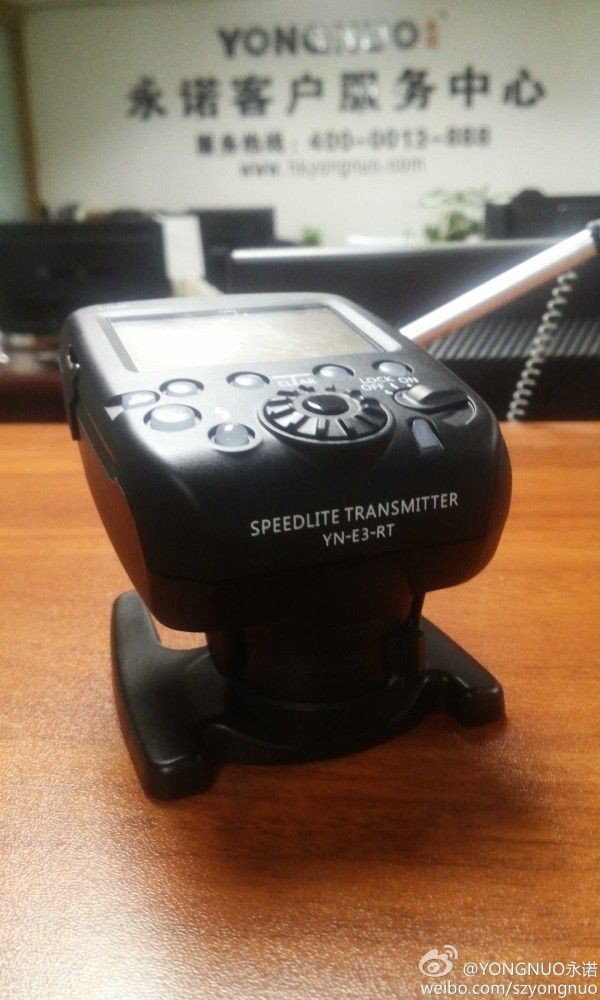 Yongnuo announced the first ever third party trigger and SpeedLite that are fully compatible with Canon's 2.4ghz TTL radio triggering "RT" technology. The trigger is the YN-E3-RT, the flash (which will be released in the near future) is the YN600EX-RT. These are great news for all those who do not want to pay or can not afford the high price tag that Canon's technology comes with.
The YN-E3-RT trigger attaches via the flash hotshoe, it allows photogs to control and set all compatible devices (for the time being the Canon Speedlite 600EX-RT and the upcoming Yongnuo YN600EX-RT). A nice feature of the YN-E3-RT: it has an USB port so you can upload new firmware (that will possibly enable new features); in other words: instead of having to buy a new trigger because of a new feature you could get the feature via firmware update (hopefully).
[
lightingroumours
via
slrlounge
]