You Can Now Use Canon Digital Photo Professional Express On Your iPad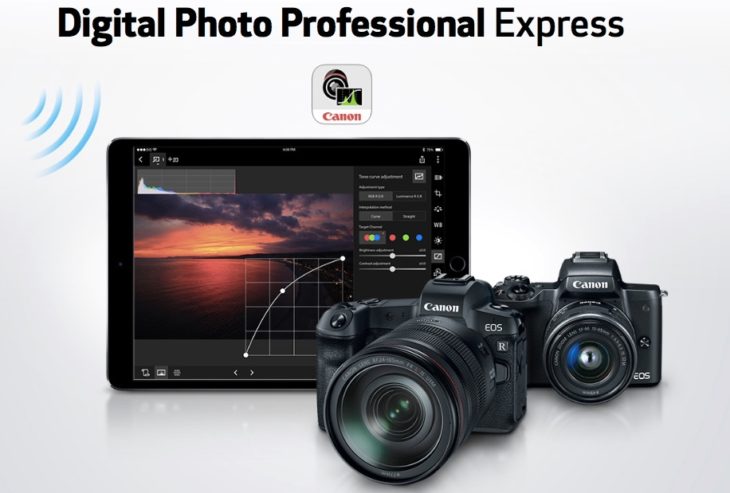 Edit: links were broken, have been corrected.
Canon's professional and powerful raw processing and photo editing software that comes with every Canon camera, Canon Digital Photo Professional, can now be used on iPads.
It's Digital Photo Professional Express (available on iTunes Store, more information about the app here).
RAW PROCESSING ON THE GO

For portable and wireless digital photography workflows, Canon's Digital Photo Professional Express (DPP Express) brings the powerful features of Canon's DPP software to your compatible iPad. Working with Canon's Camera Connect app, DPP Express streamlines the processing of JPEGs and .CR3 RAW files with an intuitive and powerful interface. View images and adjust settings right on your mobile device, and save files to the cloud, a computer or your camera. With DPP Express, it's incredibly easy to maintain a wireless RAW workflow on the go.
Learn more about Canon Digital Photo Professional Express here. The app is compatible with iOS 11 on iPad Pro all models, iPad(6th), iPad mini 4, iPad Air2 (iPad with installed RAM capacity 2 GB or more).
Latest version for desktop PCs and MACs is here.
Canon Digital Photo Professional Express BASIC FEATURES
Support format
New RAW format (CR3)
JPEG
Import**
From Camera Connect (CR3/JPEG)
From Camera Roll (JPEG)
Select
Select in thumbnail view
Switch preview image by button / flick gesture
Focus/Composition
Fit to screen, pixel by pixel
Zoom in up to 400%
AF Frame display
Histogram
RGB, R, G, B, Luminance
Export
JPEG only
Remove Photo
From thumbnail view
Edit History
Remembers 4 histories for each image
Copy History
Applicable for CR3 images
Compare Adjustment
Switch between before/after adjustment
Switch between Edit History tabs
Canon Digital Photo Professional Express  RAW ADJUSTMENT FUNCTIONS
Cropping
Aspect ratio, Angle
Picture Style
Standard, Auto, Portrait, Landscape, Fine Detail, Neutral, Faithful, Monochrome, [Custom PS]
White Balance
Auto, Daylight, Shade, Cloudy, Tungsten, White fluorescent light, Flash, Color temperatures, Gray point, Fine-tune
Brightness
Brightness
Auto Lighting Optimizer
Gamma Level
Auto
Black point, Mid point, White point
Contrast, Highlight, Shadow
Saturation
Color tone, Color saturation
Filter effect, Toning effect (monochrome)
Tone Curve
RGB, R, G, B, Luminance,
Adjustable for each channel
Color
Hue, Saturation
Specified color 8 colors palette
Lens Correction
Shooting distance, Diffraction correction, Chromatic aberration, Color blur, Peripheral illumination, Distortion
Detail
Noise reduction, Sharpness, Unsharp mask