100 Million EF Lenses – And Canon Ambassadors Name Their Favourites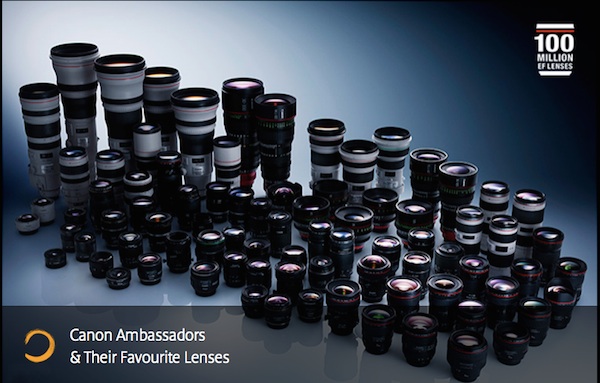 Just recently Canon reached another milestone: 100 million produced EF lenses.
On CPN, some of the Canon Ambassadors name their favourite lenses, depending by the type of photography they embrace.
In April 2014 Canon announced it had reached the historic production landmark of 100 million EF-series interchangeable lenses manufactured since the launch of its iconic EOS SLR System in March 1987. For decades Canon has been a leader in innovative lens technologies, including the Ultrasonic Motor (USM), Image Stabilizer (IS) and a Multi-Layer Diffractive Optical (DO) Element. To help to celebrate the lens landmark CPN spoke to the Canon Ambassadors about their favourite ever EF lens, their favourite image taken with that lens and their recommended lenses for their genres of photography.