2 New Colors For The Canon EOS M2 (and a double zoom kit)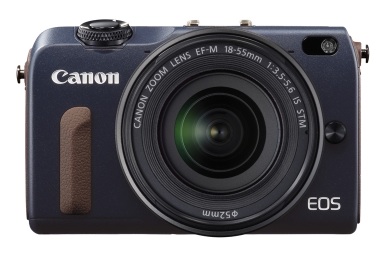 Canon EOS M2 in bay blue
Bay blue and red are the 2 new color options for the Canon EOS M2, both available in August. Unfortunately neither in Europe nor in the USA, since Canon opted to not commercialise the EOS M2 in this geographic areas.
Canon Japan (translated) also announced an EOS M2 double zoom kit that will be available in August. The kit comes with the EF-M 18-55mm IS STM and the new EF-M 55-200mm IS STM lenses. This kit will be available in Europe but not in the USA.
You can find the EOS M2 on eBay (click here)
.
[via
Akihabara
]