Canon Patent: A Lens With A Built-In Conversion Lens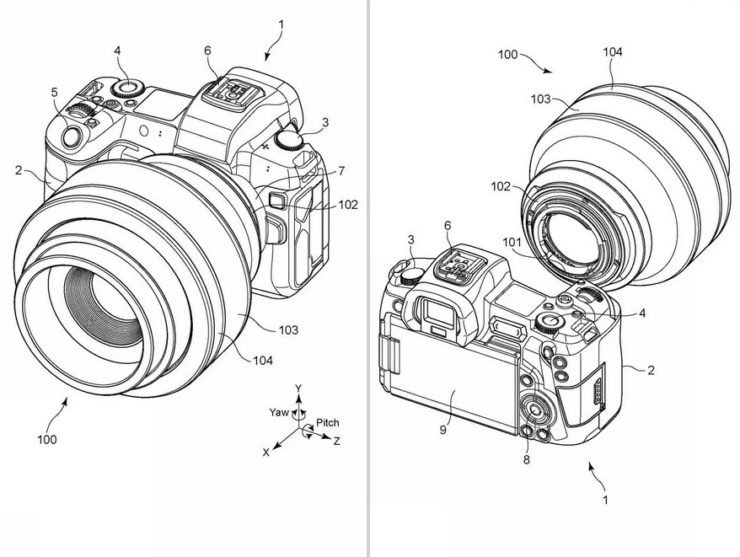 Hope I got this Canon patent right. To me it seems to be a lens with a built-in conversion lens. Am I wrong?
Canon patent application 2023066205 (Japan, published: 5/15/2023) discusses optical formulas and methods for a lens with a construction that allows for a built-in conversion lens.
From the patent literature:
A large space is required to insert or withdraw a conversion lens inside an optical device, making it difficult to miniaturize the optical device.

SOLUTION: The optical apparatus rotates around a rotation axis perpendicular to the optical axis of the first lens group and the first lens group, and retreats from the optical axis, thereby changing the focal length range of the optical system. a second lens group that changes from the second focal length range to the first focal length range, wherein the second lens group is on both sides of a plane that is perpendicular to the rotation axis and passes through the optical axis. The center of the rotation shaft is positioned on the same side as the direction in which the is withdrawn.

BACKGROUND OF THE INVENTION 1. Field of the Invention The present invention relates to optical equipment capable of changing the focal length range of a master lens by inserting or retracting a built-in conversion lens.
2. Description of the Related Art: In optical equipment such as digital cameras, video cameras, and interchangeable lenses, a conversion lens is inserted into an optical path to change a first focal length range to a telephoto side or a wide-angle side. 2 focal length ranges are known.
[…] The built-in conversion lens is retracted into the space between the prism that guides the subject image to the finder and the strobe that is stored above the lens barrel.
However, the configuration described in Patent Document 1 can only be applied to a kind of integrated lens type camera having a prism and a strobe. For this reason, it has been difficult to suppress the increase in size of cameras and interchangeable lenses that do not have at least either a prism or strobe.
Accordingly, the present invention provides an optical apparatus that has a built-in conversion lens so that a space for inserting or withdrawing the built-in conversion lens can be secured while suppressing an increase in the size of the lens. for the purpose.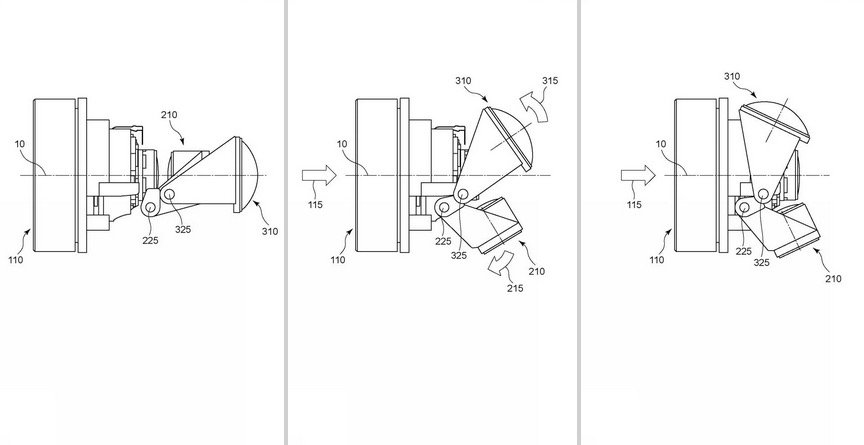 [via asobinet]