Canon Marks "Save Your Vision Month" with Exhibition of Eye Care Devices at Vision Expo East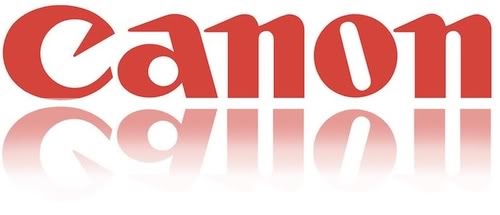 Canon press release:
MELVILLE, N.Y., March 27, 2017 – To mark the end of Save Your Vision Month, Canon U.S.A., Inc., a leader in digital imaging solutions, will showcase Canon eye care devices during this year's Vision Expo East convention, held at New York's Jacob Javits Center from March 30 to April 2, 2017. Save Your Vision Month, sponsored by the American Optometric Association, is observed annually in March to promote eye health and the importance of receiving comprehensive eye exams. In recognition of this observance, Canon U.S.A. has taken the opportunity to celebrate the Canon eye care devices that are used by professionals worldwide.

Over forty years ago, Canon Inc. developed the world's first non-mydriatic 45 degree retinal camera, the CR-45NM, allowing eye care professionals to screen patients' eyes without dilation. Guests at Vision Expo East are invited to visit the Canon U.S.A. booth (#MS4533) to see the current Canon technology: the Canon CR-2 PLUS AF Digital Non-Mydriatic Retinal Camera. By using the CR-2 PLUS AF retinal camera with imageSPECTRUM Image Management System software1, which is sold separately, healthcare professionals using either the Windows® 7 with SQL 2012 or Windows 10 with SQL 2016 operating systems can perform retinal screenings and then quickly transmit the images to doctors' offices thousands of miles away, both domestic and abroad2, to assist in making a diagnosis.
Utilizing the same EOS technology as Canon EOS digital consumer cameras, the Canon CR-2 PLUS AF camera captures ultra-high resolution images — quickly, efficiently, and automatically. Designed around advanced Canon EOS optics and CMOS image-capture technology, the CR-2 PLUS AF features a customized 20.2 megapixel digital camera. With the press of a button, users can switch between auto and manual focusing for ultimate control and ease-of-use. The Auto Capture function determines the appropriate moment to capture an image by analyzing when exposure and alignment are ideal. The camera includes a non-invasive Fundus Autofluorescence imaging mode that provides the reviewer with the ability to quickly assess the condition of the RPE layer.
The imageSPECTRUM Image Management System software is a user-friendly software solution for image management and portability designed to help improve workflow for examination of retinal images. Containing digital RGB filters, imageSPECTRUM software allows for critical viewing of suspect pathologies. With imageSPECTRUM software, healthcare professionals can also use the selectable opacity suppression filter tool to reduce the effects of ocular opacities that appear in retinal images, helping to correct blur and enhance the clarity of blood vessels to assist eye care professionals in taking clear images of patients' eyes.
In addition to the CR-2 PLUS AF Digital Non-Mydriatic Retinal camera and imageSPECTRUM Image Management System software, visitors to the booth will have the opportunity to interact with eye care solutions including:
CR-2 AF Digital Non-Mydriatic Retinal Camera: The CR-2 AF incorporates Canon EOS technology and provides superb retinal images under just about any condition. With integrated AutoExposure, AutoFocus, AutoFundus, AutoCapture and Image Error Detection, Low-Flash and Quick Preview modes, this retinal camera is a breeze to operate. Enhanced from the previous CR-2 Digital Non-Mydriatic Retinal Camera, the CR-2 AF features Canon contrast enhancement technology never before offered in a Canon retinal camera to emphasize the differences in "redness" and "brightness" of blood vessel structures relative to their surroundings.
CX-1 Hybrid Digital Mydriatic/Non-Mydriatic Retinal Camera: Using the non-mydriatic mode, this device not only saves time and resources but also makes the diagnostic procedure more comfortable for patients with smaller than 3.8 mm pupils. Plus, the hybrid design provides five photography modes including Color, Red-Free, Cobalt, Fluorescein Angiography and FAF.
RK-F2 Full Auto Ref-Keratometer: Including a Full Auto Mode which allows professionals to automatically align, focus, and acquire a reading for one eye and continue to the opposite eye to perform the same function – all with one touch of a button. This feature contributes to a comfortable, efficient screening process for the patient.
TX-20 Full Auto Tonometer: Designed to be compact and lightweight, the non-contact tonometer is easy to transport and install. With soft air puffs, the TX-20 tonometer easily measures Intraocular Pressure (IOP), enhancing patient comfort and allowing doctors to perform simple eye exams efficiently. The TX-20 Tonometer, as the RK-F2 Keratometer, also offers one-touch Full Auto Mode to automatically align, focus and capture readings.
For more information about Canon eye care devices and solutions, please visit http://www.usa.canon.com/eye-care.