A Videocamera With RF Mount Might Be On Its Way, And Not Made By Canon (RED Komodo)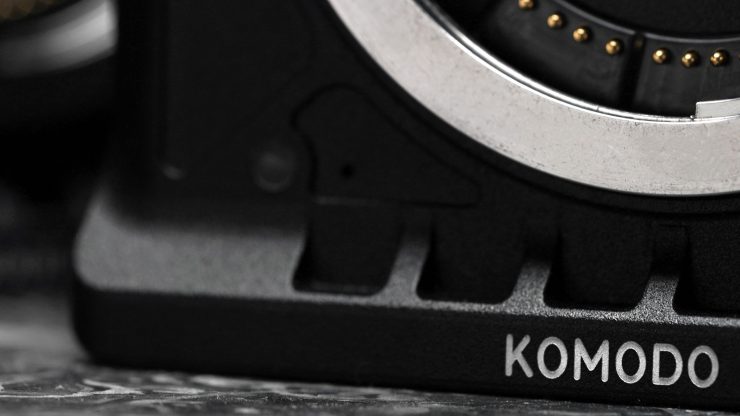 Well this is interesting. RED about to release a videocamera with Canon's RF mount (EOS R system)?
That's what NewsShooter reports after having spotted a teaser for a RED camera named "Komodo". And while it is just speculation for the time being, the folks at NewsShooter has a good point. If you compare the three images below, and look at the contacts on the mount of the RED Komodo, it seems the Komodo is featuring a Canon RF mount. At least the EF mount image (on the right) has a different array of contacts.
Looks like an RF mount doesn't it?
So far RED's President Jarred Land has only revealed what the RED Komodo is not:
It is not DSMC3
It is not a replacement for DSMC2
It is not 8k VV
It is not a Dragon or a Helium or a Gemini or a Monstro Sensor
It does not have an HDMI port
It does not use proprietary media
It is not a "module" 
It is not under $5k, unless you own a Hydrogen. 
It has no XLR ports
It does not have a fixed lens
It's body does not weight more than 2 pounds.
It is not larger than 4 inches in any dimension.
An RF mount wouldn't be a bad thing for a RED videocamera anyway. It would allow to use a plethora of lenses, both Canon EF lenses as well as others (mounted via adapter). So, at least from this point of view it looks plausible.
What do you think, is it possible that RED will release a videocamera with Canon RF mount? Sound off in the comment section.
[via
NewsShooter
]