Are There Only 9 EF-Mount Lenses Left In Canon's Catalog?

We know that Canon is discontinuing EF-mount lenses. It seems it happens at a faster pace than expected.
Photographer Kimio Tanaka (@thisistanaka) on Twitter reports that he found out that Canon reduced the EF-mount lineup from 21 lenses to 9 in one month. Have a look at the image below: the lenses circled in red have disappeared in one month, according to Mr. Tanaka. I guess he did his research on the Japanese market but it is likely that it applies globally.
Canon stated clearly that the future is mirrorless, and that they will discontinue EF lenses. Well, it is happening.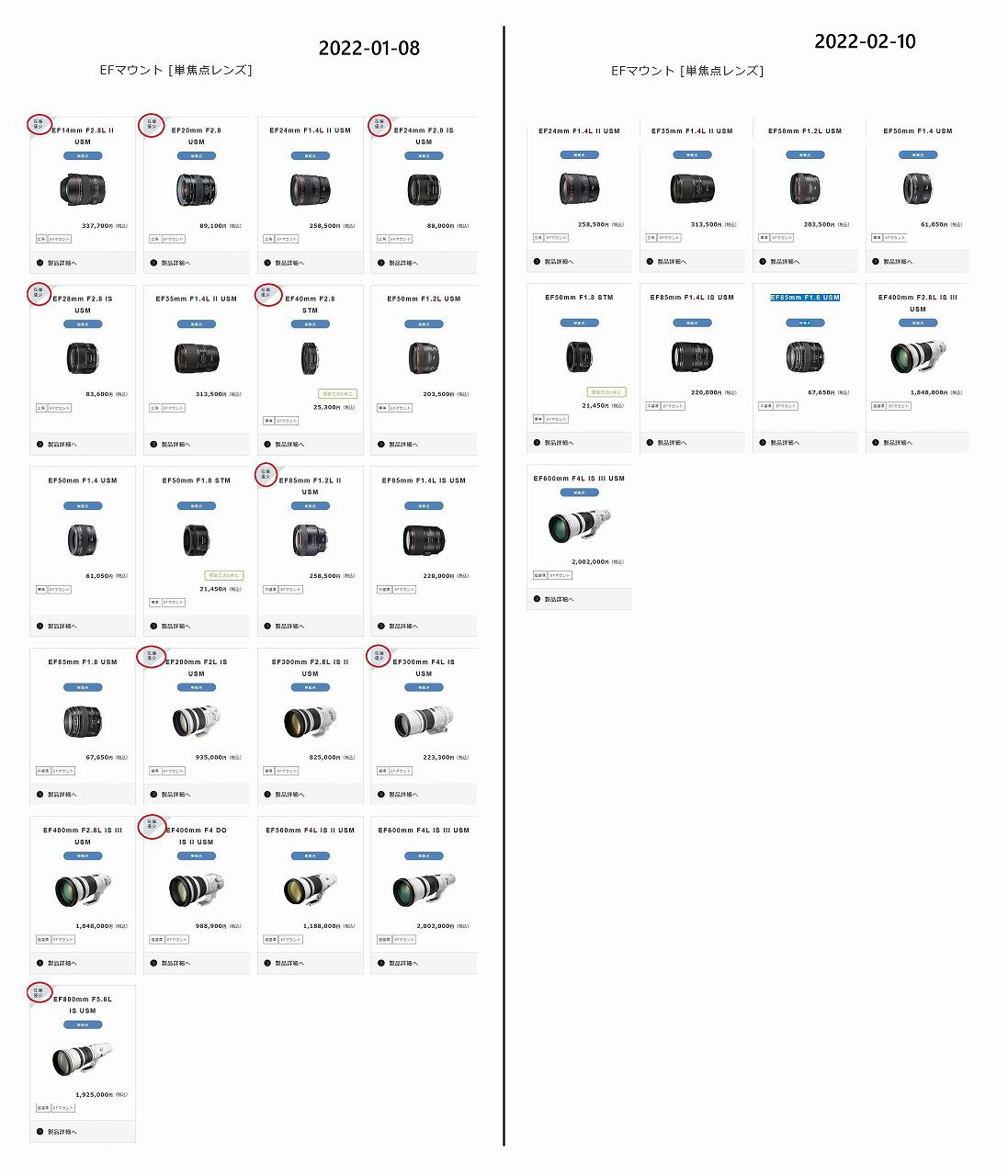 [via asobinet.com]