BCN Awards are out, Canon still dominates DSLRs and compact camera rankings, sells more MILC than Sony (in Japan)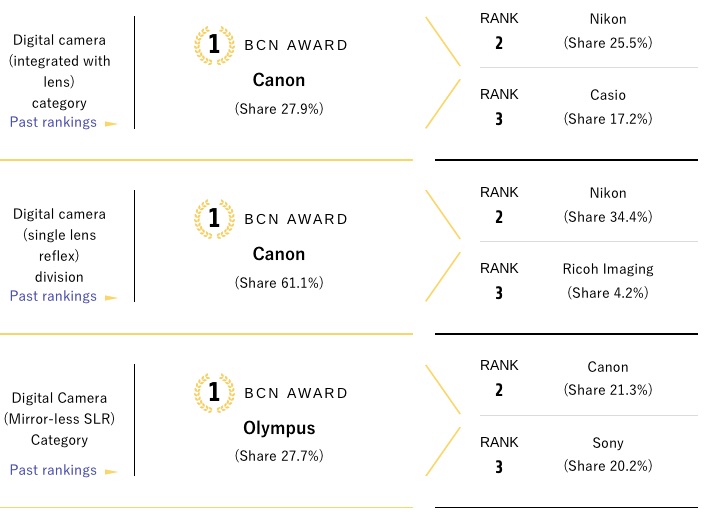 EDIT: sorry guys, I mixed up the rankings of DSLRs and compact cameras.
A huge thanks to EdinaMN Guy for always remembering me about the BCN Awards.
BCN posted their market reports (for Japan), and there is little surprise overall.
Canon leads the rankings for compact cameras and DSLRs, and is second ranked for mirrorless sales (so much to the "EOS M is a failure" myth). In Japan Canon sells more mirrorless cameras than Sony.
Rankings DSLRs:
Canon 61.1%
Nikon 34.4%
Ricoh 4.2%
Rankings compact cameras:
Canon 27.9%
Nikon 25.5%
Casio 17.2%
Rankings mirrorless cameras:
Olympus 27.7%
Canon 21.3%
Sony 20.2%
No surprises here, and little changes compared to the past. Canon leads the sale rankings for lenses too, although with only 21.9% (thought it was more, and where is Nikon?):
Canon 21.9%
Sigma 16.2%
Tamron 13.7%