BCN Ranking shows Canon leads market in Japan, Nikon does well, Sony doesn't count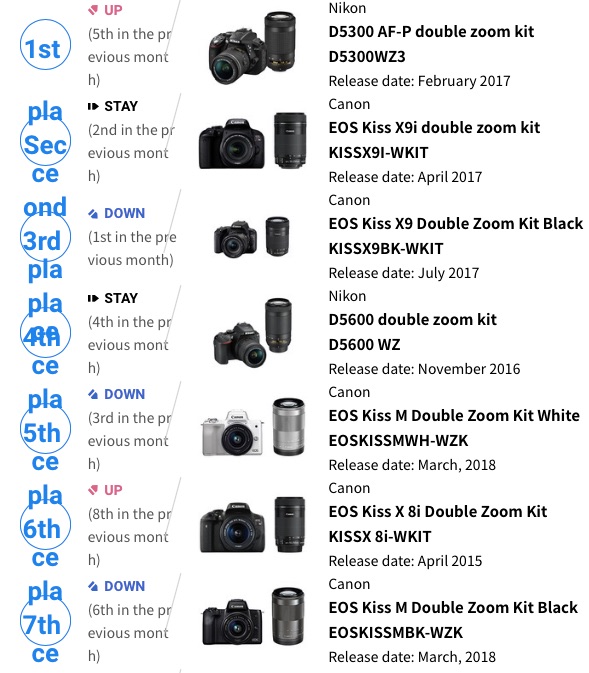 BCN Retail published market figures for interchangeable lens cameras in Japan for the period January to June 2018.
Canon clearly leads the market and ranks best for MILCs, Nikon is present (Nikon D5300 ranks first), Sony appears to have no importance.
Among the first 10 placed, Canon hits 7 times, Nikon 3 times. Sony's best placement is rank 15.
Canon is also leader in the mirrorless market, with the EOS M50 being the most sold mirrorless camera in Japan.
[via
Digicame Info]