Canon and China Are Closely Connected, Canon China Exec Says In Interview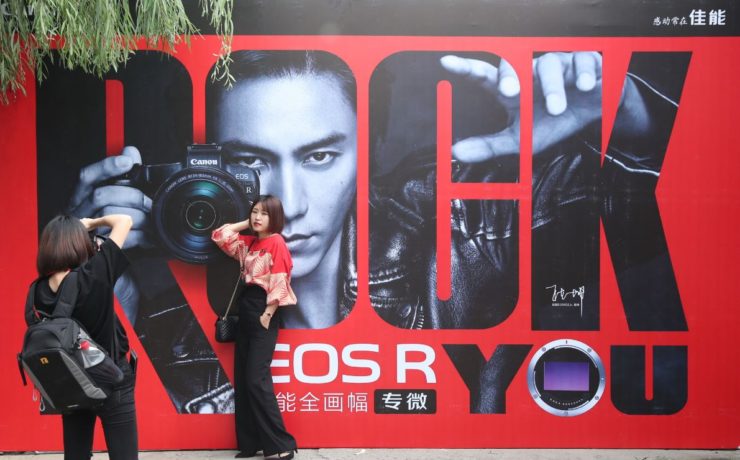 China Daily posted an interview with Mr. Howard Ozawa, Executive vice-president of Canon Inc., president of Canon Asia Marketing Group, and president & CEO of Canon China.
The interview is a bit different from the interviews with industry execs we are used to read. If you take the short time needed to read it you'll get what I mean. This year marks the 40th anniversary of China's reform and opening-up. China Daily interviewed top executives of well-known multinational companies for their views on the country's socioeconomic development. Here is the interview with Canon.
Here are some excerpts:
Question: How has your company benefited from the country's reform and opening-up policy?

Mr. Howard Ozawa: Canon and China have been closely connected with each other since the country began to implement the reform and opening-up policy. In 1979, Deng Yingchao, the wife of former premier Zhou Enlai, came to the Canon headquarters to meet our boss.

Our business in China includes production, research and development, and sales, which are very important segments in the whole value chain.

[…]

Question: What is the most unforgettable experience you have had in China?

Mr. Howard Ozawa: The 2008 Beijing Olympic Games, the 2010 Shanghai World Expo, and the Canon expos in 2011 and 2016 in Shanghai all left deep impressions on me.

Big sports events attract the media from all over the world. Whether they are photographers or journalists, we can see them in the stadium or in the news center. As most of their equipment is Canon, we set up an on-the-ground Canon professional service center, with professional staff to provide services, such as loaning cameras and lenses, as well as offering repair and maintenance.
Read the interview at China Daily.
Thanks Tom for sharing!