Canon Announce Four New Media for the Fine Art and Production Markets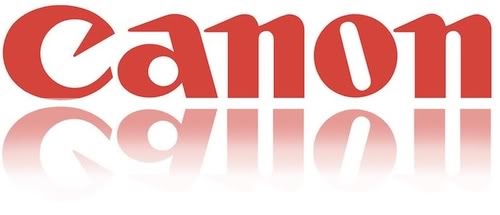 Canon press release:
Canon Continues Large Format Momentum with Four New Media for the Fine Art and Production Markets
MELVILLE, N.Y., June 15, 2016 – Expanding upon the excitement of the imagePROGRAF PRO Series, Canon U.S.A., Inc., a leader in digital imaging solutions, today announced the launch of four new large format media options, including three media for the fine arts and photography market, as well as a signage media that can be used outdoors. The Photo Paper Pro Platinum, Photo Paper Pro Luster, and Photo Paper Pro Premium Matte media, previously available in cut sheet for the imagePROGRAF PRO-1000 printer users, are now available in 100-foot rolls for those images that were meant to be printed in large format. The first of its kind to be added to the imagePROGRAF media lineup, the Water Resistant Matte Polypropylene paper expands the applications available for imagePROGRAF large format printers.
Fine Arts and Photography Media
Providing photographers with an outstanding medium for their images, the Photo Paper ProPlatinum, Photo Paper Pro Luster and Photo Paper Pro Premium Matte media are available in widths of 17, 24, 36 and 42-inch rolls, all 100 feet in length. Leveraging the image performance of the newly developed LUCIA PRO pigment ink, these newmedia are great for customers with 12-channel models, including the new imagePROGRAF PRO-2000 and PRO-4000 printers.
For prints with vivid color and deep blacks, the durable Photo Paper Pro Platinum (300gsm) provides excellent color fastness, to help minimize fading or running. Another medium offering ample fade-resistance, the Photo Paper Pro Luster paper (260gsm), features a calm texture that is resistant to the effects of lighting, making it suitable for exhibition and gallery settings. This photo paper also dries quickly for easy handling. The Photo Paper Pro Premium Matte (210gsm) offers professionals and skilled amateurs a media with smooth surface quality for outstanding color performance. Great for printing black-and-white photography, this paper provides a natural whiteness, thickness and smooth texture while also offering superb gradations.
Outdoor Media
With this newly developed, Water Resistant Matte Polypropylene media, posters can now be displayed outdoors for up to six months without lamination.* The durable, synthetic medium uses a binder for water and light resistance, helping to prevent the ink-receiving layer from peeling. The addition of a UV absorber limits density reduction on printed areas to help keep output vibrant over time while exposed to sunlight.
Best-suited for the production signage and poster printing markets, this new media is compatible with existing imagePROGRAF pigment printers, including the new PRO Series and the imagePROGRAF branded 12-color, eight-color and six-color devices. At 115gsm, this paper is available in widths of 24, 36, 42 and 54-inch rolls, all 100 feet in length.
"Whether printing a photo to be hung in a gallery or outdoor signage subject to the elements, image quality should be consistently vibrant and beautiful from the moment a picture is captured to the time it leaves the printer," said Toyo Kuwamura, executive vice president and general manager, Business Imaging Solutions Group, Canon U.S.A., Inc. "With these new media, large format customers can expect their prints will be created with the same Canon quality they have come to know and love."
Availability
These new media are now available for purchase through authorized Canon dealers. The new imagePROGRAF PRO Series Large Format printers are now available for ordering and will ship mid-June.
For more information about Canon U.S.A., Inc., visit www.usa.canon.com.
About Canon U.S.A., Inc.
Canon U.S.A., Inc., is a leading provider of consumer, business-to-business, and industrial digital imaging solutions to the United States and to Latin America and the Caribbean (excluding Mexico) markets. With approximately $31 billion in global revenue, its parent company, Canon Inc. (NYSE:CAJ), ranks third overall in U.S. patents granted in 2015† and is one of Fortune Magazine's World's Most Admired Companies in 2016. Canon U.S.A. is committed to the highest level of customer satisfaction and loyalty, providing 100 percent U.S.-based consumer service and support for all of the products it distributes. Canon U.S.A. is dedicated to its Kyosei philosophy of social and environmental responsibility. In 2014, the Canon Americas Headquarters secured LEED® Gold certification, a recognition for the design, construction, operations and maintenance of high-performance green buildings. To keep apprised of the latest news from Canon U.S.A., sign up for the Company's RSS news feed by visiting www.usa.canon.com/rss and follow us on Twitter @CanonUSA. For media inquiries, please contact [email protected].
#   #   #
† Based on weekly patent counts issued by United States Patent and Trademark Office.
Availability, prices and specifications are subject to change without notice. Prices are set my dealers and may vary.
All referenced product names, and other marks, are trademarks of their respective owners.
*According to testing performed by Canon Inc.