Canon Announces Free "Get Up And Go" Virtual Event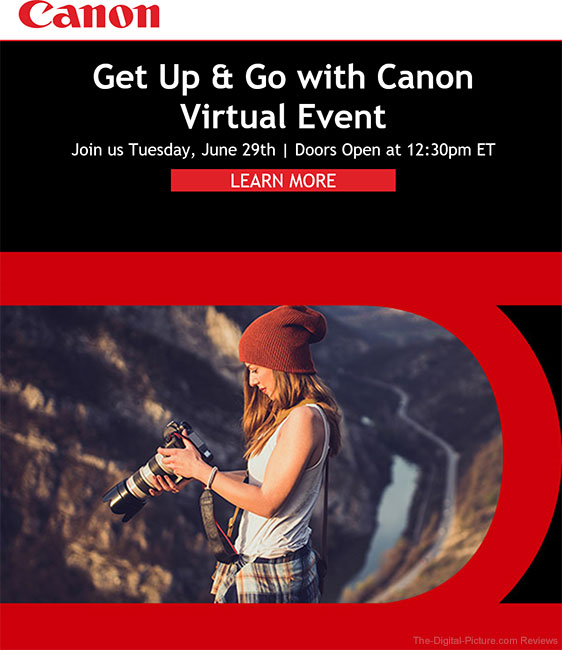 Canon started the "Get Up And Go" virtual event, starting June 29.
Says Canon:
Hear from inspiring guest speakers including top Explorers of Light, Canon Content Creators and Tech Experts — empowering you to change the way you capture imagery and create. Click here to register for this FREE virtual event, packed with unique content, break-out sessions, challenges, prizes* and more.