Canon Demonstrates that Success Begins and Ends with its Customers at the 2015 CREATE Event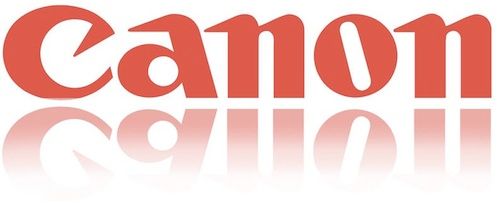 Canon Demonstrates that Success Begins and Ends with its Customers at the 2015 CREATE Event
CREATE team provides valuable insight on industry trends, business priorities and strategic direction
MELVILLE, N.Y., May 12, 2015 – Helping to ensure the Company's business strategy is in sync with its customer's needs, Canon U.S.A., Inc., a leader in digital imaging solutions, announced the conclusion of the Company's Spring 2015 CREATE (Canon Reach-Out Advisory Team) session, which took place April 12 – 17 in Venlo, the Netherlands and Poing, Germany. The event is another example of Canon's commitment to bringing innovative technology to the market through the collaborative relationship the Company has built with its customers.
Canon's CREATE customer advisory team is one of many customer advisory and user groups formed with the objective of obtaining critical input from customers concerning Canon technology, future product planning and go to market activities. Canon's efforts in this area scale across all lines of business, including Canon Solutions America and its recently announced user group "thINK," ensuring that Canon and its subsidiaries are continually obtaining relevant input to guide its business direction.
Hosting a five-day event in Venlo, Netherlands and Poing, Germany, Canon invited its CREATE Team -consisting primarily of commercial and franchise print industry customers to participate in engaging discussions between the Company and esteemed media and analysts in an effort to better understand the needs of the market and the needs of their customers. The break-out sessions, facilitated by Joe Truncale, president and CEO of the Public Relations Society of America, formerly CEO of NAPL, was an open dialog forum for CREATE members to provide valuable feedback to help Canon develop products, solutions and services that address the needs of the market.
"The CREATE session set the stage for honest interaction and information exchange, which all members – Canon, media and the customers – derived great benefit from," said Dave Erlandson, general manager of Caslon/PODi. "Customers shared insight on a variety of industry topics, including how media can be more effective in targeting their constituents. This event demonstrated two important points -there is no substitute to direct customer feedback and Canon really listens and cares about its customers."
"Canon is not afraid – they are bold enough to partner with their customers to help push the edge on the marketplace," said Al Carrero, co-owner of Hudson Printing. "Participating in CREATE is an exciting opportunity for my opinions to influence the future of technology in our industry."
During the event, guests visited the R&D center in Venlo and the Customer Experience Center in Poing, Germany, where a series of breakout sessions took place. The valuable customer insight was heard directly by the Canon R&D team to incorporate in future solutions aimed to help customers increase efficiency, productivity and ultimately profitability.
"Participating in CREATE has been great. It is an opportunity to network and bond, while discussing best practices and common challenges in the industry with other commercial print owners," said Steve Gerrish, owner of Badgerland Printing.
In addition to providing attendees with an opportunity to preview future technology, the event offered guests the opportunity to see first-hand how Canon leadership is using an innovative and dedicated approach to build relationships with customers.
"The mission of CREATE is to listen directly to the voice of our customers and understand their business and production needs in order to be a better partner," said Junichi Yoshitake, general manager and senior vice president of Business Imaging Solutions Group, Canon U.S.A., Inc. "In doing so, our customers become a trusted advisor in the development of Canon's business strategies and planning process."
A highlight of the event was a visit to Océ R&D headquarters in Venlo. There, guests had the ability to interact directly with R&D personnel providing direct input concerning on-going development activities associated with hardware, software and workflow technologies. In addition, attendees had the opportunity to tour the Venlo factory, gaining further insight into the Company's vast production and solutions portfolios and the valuable impact customers have in the technology that Canon brings to market.
"When I first joined CREATE, I could not foresee the level of interaction that would occur between Canon and its members – I am blown away," said Mark Weber, president and general manager of BCT Heartland. "This experience has made me even more optimistic about the growth opportunities in my business and the print industry as a whole."
About Canon U.S.A., Inc.
Canon U.S.A., Inc., is a leading provider of consumer, business-to-business, and industrial digital imaging solutions to the United States and to Latin America and the Caribbean (excluding Mexico) markets. With approximately $31 billion in global revenue, its parent company, Canon Inc. (NYSE:CAJ), ranks third overall in U.S. patents granted in 2014† and is one of Fortune Magazine's World's Most Admired Companies in 2015. In 2014, Canon U.S.A. has received the PCMag.com Readers' Choice Award for Service and Reliability in the digital camera and printer categories for the 11th consecutive year. Canon U.S.A. is committed to the highest level of customer satisfaction and loyalty, providing 100 percent U.S.-based consumer service and support for all of the products it distributes. Canon U.S.A. is dedicated to its Kyosei philosophy of social and environmental responsibility. In 2014, the Canon Americas Headquarters secured LEED® Gold certification, a recognition for the design, construction, operations and maintenance of high-performance green buildings. To keep apprised of the latest news from Canon U.S.A., sign up for the Company's RSS news feed by visiting www.usa.canon.com/rss and follow us on Twitter @CanonUSA. For media inquiries, please contact [email protected].
###
† Based on weekly patent counts issued by United States Patent and Trademark Office.
All referenced product names, and other marks, are trademarks of their respective owners.