Canon EF 400mm f/2.8L IS II lenses used to discover a new "Dark Galaxy" with Dragonfly Telephoto Array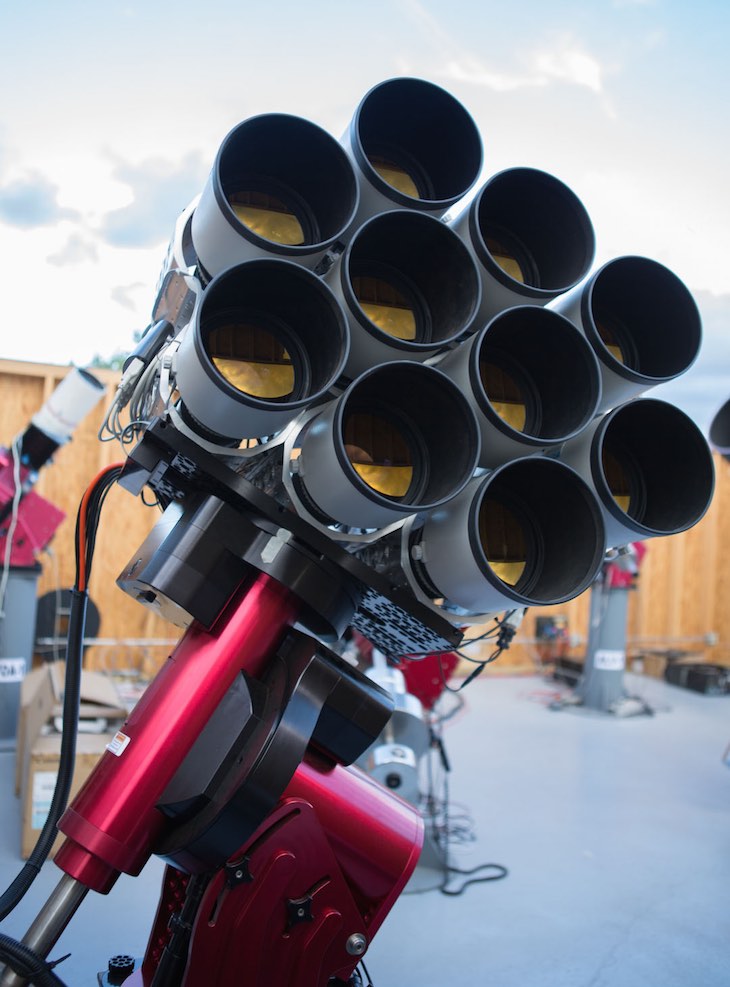 Do you remember the Dragonfly Telephoto Array developed by the University of Toronto's Dunlap Institute for Astronomy and Astrophysics? Well, there are some news.
First things first. What is the Dragonfly Telephoto Array?
Dragonfly is an innovative, multi-lens array designed for ultra-low surface brightness astronomy at visible wavelengths. Commissioned in 2013 with only three lenses, the array is growing in size and proving capable of detecting extremely faint, complex structure around galaxies. The most recent upgrade—completed in 2016—saw Dragonfly grow to 48 lenses in two clusters.
Last time I reported about Dragonfly it had 10 lenses mounted, now the lenses are 48. To build the Dragonfly, scientists used Canon EF 400mm f/2.8L IS II lenses, because of "unprecedented nano-fabricated coatings with sub-wavelength structure on optical glasses". I guess the lenses were modified according to the scientists' needs.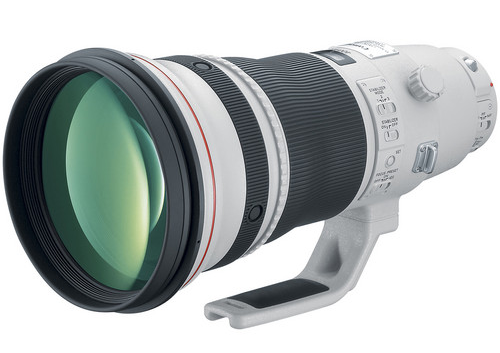 Next, what is the Dragonfly Telephoto Array good for?
Dragonfly is designed to reveal the faint structure [of the universe] by greatly reducing scattered light and internal reflections within its optics. It achieves this using commercially available Canon 400mm lenses with unprecedented nano-fabricated coatings with sub-wavelength structure on optical glasses.

Also, Dragonfly images a galaxy through multiple lenses simultaneously—akin to a dragonfly's compound eye—enabling further removal of unwanted light. The result is an image in which extremely faint galaxy structure is visible.
Well, scientists discovered a previously unknown Dark Galaxy by using the Dragonfly Telephoto Array. The galaxy was named after the array. As The Atlantic reports:
Dragonfly 44 is a dim galaxy, with one star for every hundred in our Milky Way. But it spans roughly as much space as the Milky Way. In addition, it's heavy enough to rival our own galaxy in mass, according to results published in the Astrophysical Journal Letters at the end of August. That odd combination is crucial: Dragonfly 44 is so dark, so fluffy, and so heavy that some astronomers believe it will either force a revision of our theories of galaxy formation or help us understand the properties of dark matter, the mysterious stuff that interacts with normal matter via gravity and not much else.
The discovery was made by astronomers Pieter van Dokkum of Yale University and Roberto Abraham of the University of Toronto. They did not use Canon sensors, tough. The lenses are mounted on SBIG STF-8300M CCD cameras. The array began imaging targets in 2013 from its home at the New Mexico Skies hosting facility.
If you are interested and want to know more, go for the videos below.
About the Dragonfly Telephoto Array
Below: about the newly discovered galaxy
[via
The Atlantic
]