Dragonfly Telephoto Array is made of 10 Canon 400mm f/2.8 IS II lenses, and sees the faint structure of the universe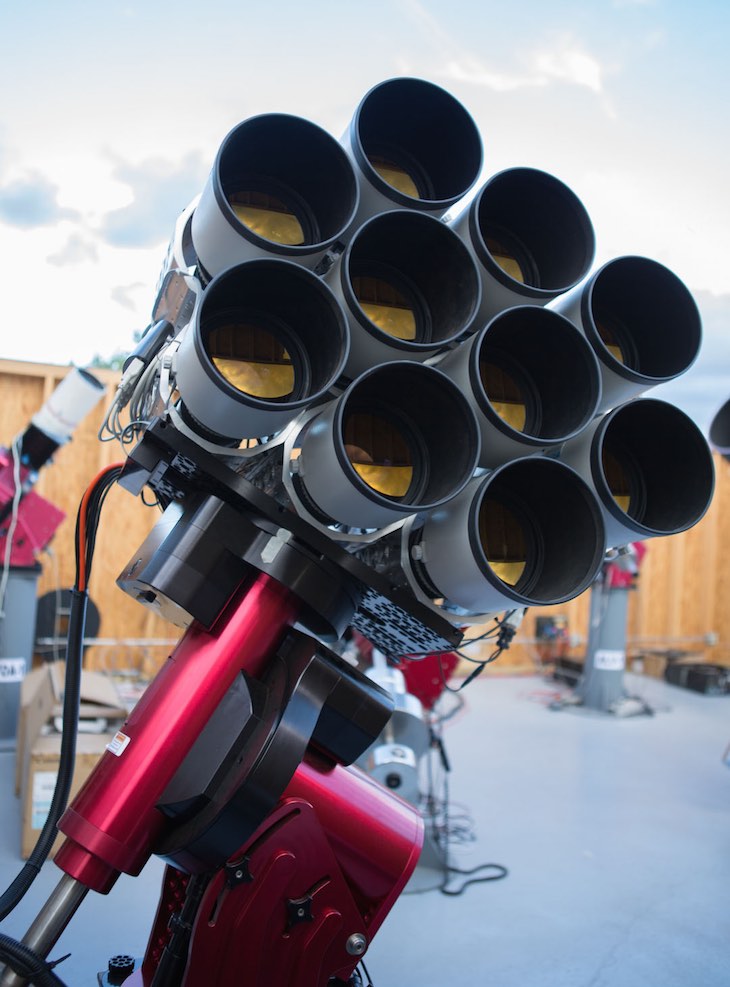 We wrote about this project time ago. Now it evolved and we won't miss the news.
The Dragonfly Telephoto Array belongs to the University of Toronto's Dunlap Institute for Astronomy and Astrophysics. The ten EF 400mm f/2.8L IS II make up for approximately $100,000. The lenses were mounted on ten SBIG STF-8300M CCD cameras, and that makes up for another whooping $20,000. There is also a Paramount ME-II robotic telescope involved, which is yours for just $135,000.
What is the thing good for? Quoting:
Dragonfly is designed to reveal the faint structure [of the universe] by greatly reducing scattered light and internal reflections within its optics. It achieves this using ten, commercially available Canon 400mm lenses with unprecedented nano-fabricated coatings with sub-wavelength structure on optical glasses.
There are some research paper available if you are into this sort of scientific things:
[via
DIYP
]