Canon EF 85mm f/1.4L IS review (Optical Limits)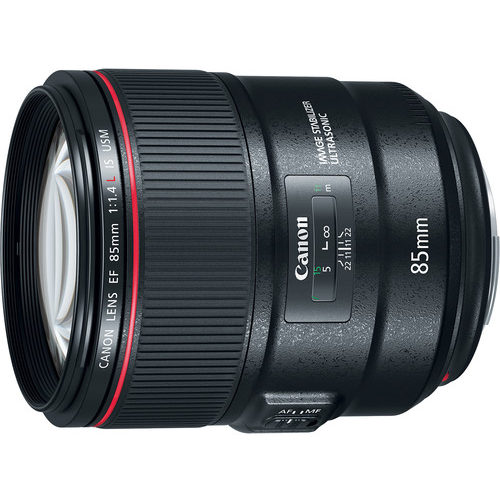 The experts at Optical Limits (formerly known as photozone.de) thoroughly tested Canon's latest lens masterpiece, the Canon EF 85mm f/1.4L IS.
From the conclusion:
The Canon EF 85mm f/1.4 USM L IS […] is quite sharp at f/1.4 and reaches great results at medium aperture settings. That's on a 50mp sensor = at 21mp the quality is generally superb. Lateral CAs and distortions are low. The amount of vignetting sticks to the common characteristics in the class – reads: it's visible at f/1.4 but not extreme. The quality of the bokeh is generally excellent except for highlight discs that deteriorate a little too "early" in the image field in our book. Bokeh fringing is a common issue in this lens class and the Canon lens can't hide from this either.

Mechanically, the lens shows no real weakness. It is built to professional standards including weather sealing […]

Given the sum of its qualities, it is a no-brainer to give the Canon EF 85mm f/1.4 USM L IS our "highly recommended" badge. It is facing tough competition from the Sigma 85mm f/1.4 ART lens but the Canon lens has the benefit of providing more consistent focusing results. Read the review…
Sample photos are here. The EF 85mm f/1.4L IS is an amazing lens and I have yet to see a review that doesn't highlight it. An interview with the engineers behind the lens is here. Our EF 85mm f/1.4L IS coverage is listed here.
The Canon EF 85mm f/1.4L IS is in stock and sells for $1,599:
America: B&H Photo, Adorama, Amazon USA, Amazon Canada, Canon Canada, Canon USA
Europe & UK: Amazon DE, Amazon UK, Amazon IT, Canon IT, WEX Photographic, Canon FR, Canon UK, Canon DE