Canon EOS-1D C Price Drops by $1,000 (in Hong Kong)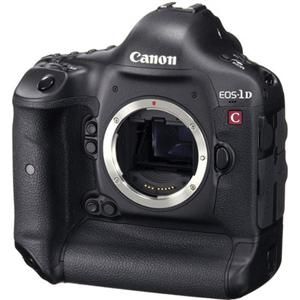 Canon EOS-1D C (Adorama | B&H Photo)
It appears the Canon EOS-1D C saw a price drop around $1,000 by Canon Hong Kong, where it is now selling for approx. $7,000 ($12,000 in USA). There are speculations these may mean something, like a replacement coming soon (don't think so).
EOSHD writes:
According to EOSHD forum member Fabuloux, whose local dealer now sells the 1D C for HKD 54,000 ($7000 US dollars) the low price is a result of Canon lowering the official list price to $61,999 HK dollars. Sure enough you can view the new price on the official Canon Hong Kong website here.  That is now MUCH closer to the RRP in Hong Kong of the plain old 1D X, which sells for $44,000 ($5700 US dollars).
A difference of approx. $1,700 to the  EOS-1D X is an interesting point. Given the price in Hong Kong you may want to have a look on eBay to see if you can grab an EOS-1D C for $7,000
.
[via
EOSHD
]