Canon EOS-1D X Firmware 1.2.1 Available For Download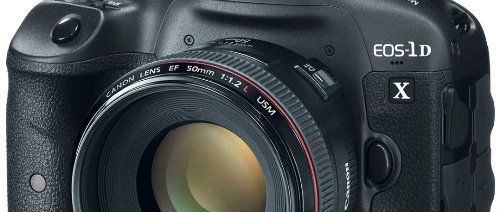 Canon made the firmware update for its Canon EOS-1D X (price & specs) available for download (click here). Select "Drivers and Software", then you operating system, and then download the firmware.
Changes in firmware 1.2.1:
Firmware Version 1.2.1 incorporates the following improvements and fixes.
1. The function to disable the Image size selection button has been added. * Please see the instruction manual "EOS-1D X Firmware Version 1.2.x Additional Function" (PDF file) included in the downloaded firmware 1.2.1 folder for information on how to intentionally disable this button, after the firmware update 1.2.1 has been installed in the camera.
2. Fixes a phenomenon in which Err 70 and Err 80 may occur during certain shooting conditions. Firmware Version 1.2.1 is for cameras with firmware up to Version 1.1.1. If the camera's firmware is already Version 1.2.1, it is not necessary to update the firmware.
The firmware update takes approximately seven minutes.
Canon EOS-1D X price check: Amazon USA, B&H Photo, Digitalrev, eBay, Adorama, Canon USA