Canon EOS-1D X Mark II firmware 1.0.2 released (Sandisk CFast memory cards issue)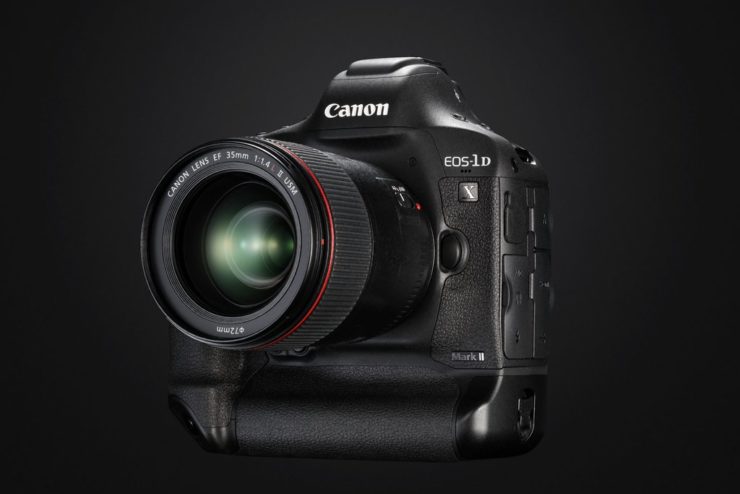 Canon released a firmware update for the Canon EOS-1D X Mark II to address the issues with Sandisk CFast cards. Download the update here.
Changes:
Firmware Version 1.0.2 incorporates the following functional improvements and fixes.
1. Incorporates countermeasures for a phenomenon in which the bottom part of still images recorded to SanDisk CFast cards become corrupted.
2. Enhances communication reliability between the camera and CFast cards.
If you are using the affected CFast cards, after having updated the camera firmware to Firmware Version 1.0.2, please make sure to use the camera to format the CFast card.
The Version 1.0.2 firmware being released at this time is for cameras with Firmware Version 1.0.0. If the camera's firmware is already Version 1.0.2, it is not necessary to update the firmware. When updating the firmware of your camera, please first go over the instructions thoroughly before you download the firmware. The firmware update takes approximately six minutes.
Cautions in the Use of SanDisk CFast Cards
Please note that when using the SanDisk CFast cards listed below with the EOS-1D X Mark II, the bottom part of still photos may become corrupted. Affected CFast Cards:
– SanDisk Extreme PRO CFast2.0 64GB (SDCFSP-064G-xxx)
– SanDisk Extreme PRO CFast2.0 128GB (SDCFSP-128G-xxx)
– SanDisk Extreme PRO CFast2.0 64GB (SDCFSP-064G-xxxA)
– SanDisk Extreme PRO CFast2.0 128GB (SDCFSP-128G-xxxA)
– SanDisk Extreme PRO CFast2.0 64GB (SDCFSP-064G-xxxB)
– SanDisk Extreme PRO CFast2.0 128GB (SDCFSP-128G-xxxB)
*The "xxx" at the end of the product number varies depending on the sales region. When using the affected CFast cards with the EOS-1D X Mark II, follow the steps below. 1: Check whether the firmware version of the EOS-1D X Mark II is Version 1.0.2 or later. If the firmware version of the camera is Version 1.0.0, update the firmware to Version 1.0.2 or later. 2: Format the affected CFast card with the EOS-1D X Mark II with firmware version 1.0.2 or later. Note that when using a CFast card formatted according to the above step 2, the following operations will take place. – An "ImgSaver.bin" file of several MB in capacity will be created in the "MISC" folder on the card. Do not move or delete the folder or the file on the card. – When opening the card slot cover, the access lamp may remain lit or blink for a longer duration. Remove the card only after having confirmed that the access lamp is off. When the access lamp is lit or blinking, recording to the card is in progress. Never perform the operations below when the access lamp is lit or blinking as doing so may result in corrupted image data or may cause damage to the card or the camera. – Removing the card – Removing the battery pack – Applying vibration or shock to the camera – Unplugging and replugging the power cord (when using the separately-sold household power outlet accessories) When using SanDisk CFast cards, to fully utilize the card performance, use the refresh tool provided by SanDisk before formatting the card with a camera with the above step 1 applied. Refresh tool: http://kb.sandisk.com/app/answers/detail/a_id/17370 In addition, if an affected SanDisk CFast card has already been formatted with a computer or another device, please format the card again with a camera with the above step 1 applied. About the "Refresh Tool" of SanDisk cards: Q1: Whenever the camera is used to format a SanDisk CFast card, is it mandatory to use the refresh tool? If the refresh tool is not used, will the bottom part of still images become corrupted? A1: The refresh tool is not related to image corruption that appears at the bottom part of still images. We are informing users about this tool as SanDisk recommends regular use of the refresh tool when using SanDisk CFast cards. For details about the use of the refresh tool, please inquire with SanDisk. Q2: How often does the refresh tool have to be used? A2: For details about use frequency, and the use of the refresh tool, please inquire with SanDisk. Q3: What will happen to camera operations if I continue using a SanDisk CFast card without using the refresh tool? A3: The speed for continuous data writing may decrease. If the data writing speed seems to have decreased during high-speed continuous shooting, please try to use the refresh tool to alleviate the problem. For any other technical questions concerning CFast cards, please inquire with SanDisk