Canon EOS 5D Mark IV's Dual Pixel RAW is for focus adjustment in postprocessing (new image and more detailed specs leaked) – updated with patent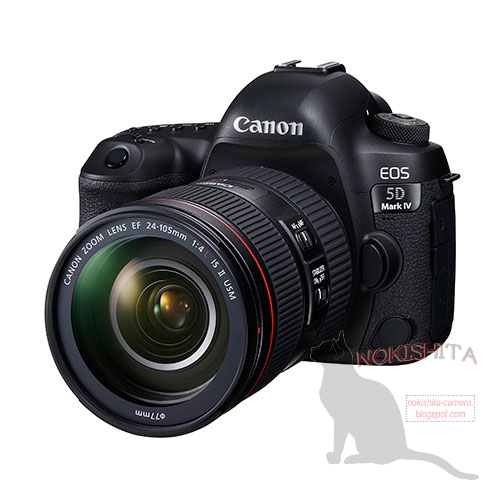 Update #2: This may be the patent Dual Pixel RAW is based on (thanks lwestfall)
Canon patent combining Phase Detect with Light-Field technology for accurate Auto-Focus
Scroll down  for the Dual Pixel RAW discussion

.
Update: Digicame-info also posted a detailed specification list. I added the Dual Pixel RAW information leaked at Nokishita Camera (see below):
Newly developed 30.4MP CMOS sensor

D

ual Pixel CMOS AF

Dual Pixel RAW: 

One of the RAW file recording both the normal image and the parallax information.

 Digital Photo Professional of the "Dual Pixel RAW Optimizer" in the can: three of image processing

Image Micro-adjustment: by using the depth information, fine adjustment enables the position of the maximum sharpness and resolution

Bokeh Shift: to change the position of the previous blur (original: repositions the viewpoint of foreground bokeh for a more pleasing result)

Ghosting Reduction: reduces the ghost and flare

Image processing engine DIGIC6 +

New noise processing algorithm that reduce the noise more effectively

ISO 100-32000 (extended sensitivity ISO 50, ISO 51200, ISO 102400)

DLO (Digital Lens Optimiser)

 d

iffraction correction

 (a

dds fine detail in the Picture Style)

Auto-Focus 61 points.

Corresponding to F8 in all of the distance measuring point.

 Focusing down to 

-3EV (live view -4EV)

Seven AF area selection modes, including a "large zone AF"

100% field view in optical finder, magnification 0.71 times

Electronic level (2-axis)

LCD monitor 3.2 inches 1.62 million dots

150,000-pixel RGB + IR metering sensor

EOS iSA system

EOS iTR system

Continuous shooting up to 7 frames/sec (OVF is used)

Servo AF live view continuous shooting 4.3 frames/sec.

Touch AF

Touch Shutter

Mirror vibration control system (MVCS)

Anti-flicker system

Wi-Fi built-in (IEEE802.11 b/g/n)

EOS's first FTP/FTPS transfer function (wireless file transmitter required)

GPS built-in

4K 30fps video mode (MJPEG)

4K 30p 4: 2: 2 support Motion JPEG

Full HD 60 fps (ALL-I, IPB)

HD 120 fps (ALL-I)

JPEG images of 8.8MP from 4K video in the camera

0.25 times the HD 120fps high frame rate movies for slow motion

CF (UDMA7) and dual-card slot of SD/SDHC/SDXC (UHS-I)

Built-in interval timer and valve timer

Durability of the shutter 15 million times 150,000 actuations


Magnesium alloy body

Weather sealing (dust and water)

The size is 150.7mm x 116.4mm x 75.9mm (5.93 x 4.58 x 2.98 inches)

Weight: 890g/1.96lbs (battery, including memory card),

 

800g/1.76lbs (body only)
Original post
A more detailed specification list for the upcoming Canon EOS 5D Mark IV leaked at Nokishita Camera.
Although the text is machine translated from Japanese, I think it is getting clearer what Dual Pixel RAW means and is for (the text in red above). My interpretation of what leaked so far is that Dual Pixel RAW is a technology that will allow for some focus adjustment in post-processing. This is something we know from light-field cameras like the Lytro.
I think the text below leaves no doubt. For instance "normal image and the parallax information" makes me think there is more than one image that's taken on more than one focus plane. And "by using the depth information, fine adjustment enables the position of the maximum sharpness" seems to point to the possibility to shift the focus in post-processing, as does "Bokeh Shift". As far as I understand, the "focus post-processing" will be available in a new version of Canon's Digital Photo Professional software.
Well. Canon is going to set another technological milestone.
Let me know what you think about Dual Pixel RAW, am I right with my interpretation?
[via
Nokishita Camera
]
---
Are you going to buy the Canon EOS 5D Mark IV?
Yes! (47%, 2,322 Votes)
No! (30%, 1,471 Votes)
Not sure (23%, 1,145 Votes)
Total Voters: 4,938

Loading ...
Announcement information
The EOS 5D Mark IV will start shipping in the mid of September 2016. Launch price should be €3,799 in Europe and $3,299 in the USA. Please note that I am not 100% sure about the US price, could also be $3,499. Maybe $3,499 is more likely.
No price hint We know the price for the EF 24-105mm f/4L IS II USM ($1,099) and EF 16-35mm f/2.8L III USM ($2,199) lenses. The EF 24-105mm will most likely start to ship with the EOS 5D Mark IV (it's a new kit option), while the EF 16-35mm may be seen a bit later, probably in October.
Canon is set to make a big announcement on August 25, 2016. The following gear (and new EOS 7D Mark II kits) will be announced to the world:
EOS 5D Mark IV body

EOS 5D Mark IV + 24-70 lens kit

EOS 5D Mark IV + 24-105 lens kit

Battery Grip BG-E20

7D Mark II + 18-135 USM lens kit

7D Mark II + W-E1