Canon EOS 5Ds and 5Ds R available for Pre-order NOW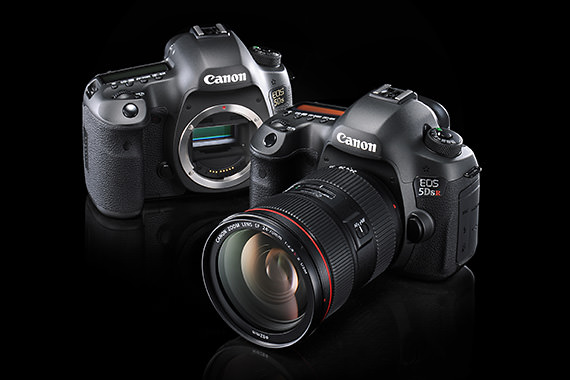 Image: Canon
UPDATE: Adorama bundles the pre-orders with a Shure VP83F LensHopper Camera Mount Condenser Microphone: EOS 5DS | EOS 5DS R.
Canon's new EOS 5DS and EOS 5DS R are available for pre-order starting tonight at midnight. Demand wil be high, be sure to make your ore-order asap in order to get it on June when it ships.
More about the EOS 5DS and 5DS R. Canon Asia posted a two part article about the new EOS 5DS and EOS 5DS R: [Part 1] Appearance and New Features, [Part 2] Enhancements Seen from the Product Specs. EOS 5DS and 5DS R previews and hands-on: Canon Japan's EOS 5DS image and video samples and EOS 5DS R image samples. EOS 5DS and 5DS R preview at Photography Blog, hands-on and sample pics at ephotozine, preview at DPReview, CPN Europe Article, The Digital Picture. A tip about which lenses are best for the EOS 5DS at The Phoblographer. A more technical and in-depth article by CPN. First impression from the videographer's point of view at EOSHD. Fotosidan interview with Mike Burnhill at CPS, Canon Europe to talk about the upcoming, high resolution Canon Eos 5Ds and 5Ds R (12min video). Hands-on video in Italian. Hands-on video in German.