Canon EOS M Hacked – Magic Lantern On The Way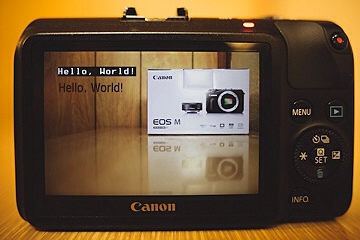 They did it again, the skilled hackers of the Magic Lantern team were able to dump a first version of their firmware extension on the Canon EOS M. They write:
With a little guesswork, we were lucky to notice that on the inside, the little EOS-M is very similar to the 5D Mark III. So, with a few tricks we were able to dump the firmware and print the familiar "Hello World" message – the proof that Magic Lantern will work on the EOS-M.
In his review, Roger Cicala said the EOS-M is "a firmware update and a price drop away from being a great camera". We, the developers of ML, will try to address the first issue.
Great news! Can't wait to get the Magic Lantern for my EOS M.
[via
CR
]