Canon Exec Confirms Three New Lenses for the Canon EOS R (and no EF lenses) in 2019, And A Pro Model Is Coming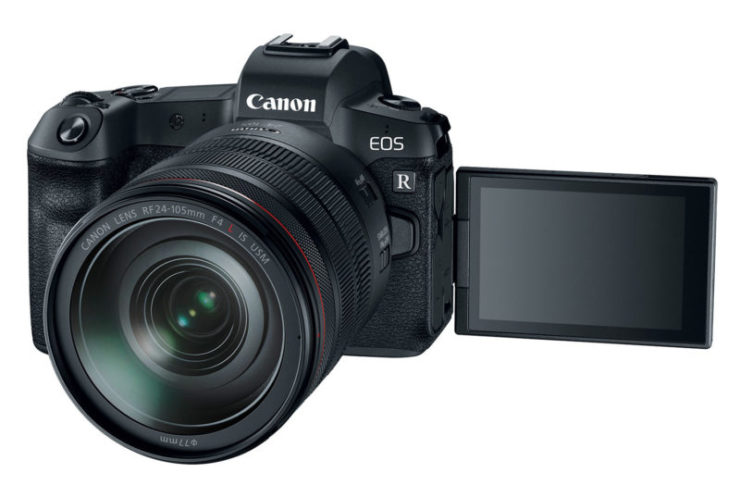 LensVid had a long interview at Photokina 2018 with Mike Burnhill from Canon Europe.
They talked about the Canon EOS R camera and new lens mount, future lens line, adaptors and different aspects of photographic technology.
There are a lot of interesting points in the interview, here are some excerpts:
Around minute 5:10 – The sensor in the EOS-R is from the same "family" of the 5D IV, however, Canon did change a few things like the microlenses as well as the ability to AF in low light (up to -6EV […])
Minute 9:00 – There is not a technical option to put an EOS-R [lens, editor's note] on an EOS-M. The other way around is (maybe) possible but it will only be a macro lens according to Burnhill.
Minute 12:00 – Canon invented the dual card slot for cameras and it understand how it is important for reliability, however for the target market of this camera – Canon didn't see the need to add it. However, Burnhill made it clear that a pro mirrorless camera will most likely include a dual card slot.
Minute 13:45 – The idea to add the multi-function controller came from a new Canon engineer (sort of crazy Google style experiment that actually got it to a final product and Canon wants to see how users will accept it and see if it is worth keeping for future cameras).
Minute 16:20 – Canon promised to release the "holy trinity" of lenses in 2019 (24-70mm, 70-200mm, 16-35mm).
Even more interesting – Canon will not introduce any new EF-mount lenses in 2019, but will focus all its efforts on RF lenses. New EF lenses will come later on (there are internal roadmaps for EF) but Canon knows it needs to catch up on its mirrorless lenses.
Minute 20:00 – Canon got some feedback on the eye-AF and the engineers are looking at ways to add this feature for continuous AF.
Wait! So, basically Canon is saying YES there will be a professional oriented EOS R and YES there will be 24-70mm (f/4?), 70-200mm and 16-35mm lenses for the EOS R coming in 2019. Better than all rumors, isn't it? Our sources point to a high resolution EOS R to be announced before Photokina 2019.
Another interesting point: Canon is openly stating that they will not release new EF lenses in 2019. All efforts will go into the development of RF lenses. This shows how committed to the EOS R system Canon is.
Guess this interview anticipated most of the potential Canon EOS R rumors of the next 6-8 months.
Ok, time for the interview…
---
The Canon EOS R and RF lenses are in stock and ready to ship
Please use the links below to put your order (international shipping available).
Order the Canon EOS R in the USA: B&H Photo | Adorama | Canon USA | Amazon
Order the Canon RF mount lenses in the USA: B&H Photo | Adorama | Canon USA | Amazon
Availability should be given also at major retailers in Europe and around the world (you have to check for your country). Please use the links below.
Canon EOS R world-wide order links:
America: B&H Photo, Adorama, Amazon USA, Amazon Canada, Canon Canada, Canon USA
Europe & UK: Amazon DE, Amazon UK, Amazon IT, Canon IT, WEX Photographic, Canon FR, Canon UK, Canon DE

Canon RF mount lenses world-wide order links:
America: B&H Photo, Adorama, Amazon USA, Amazon Canada, Canon Canada, Canon USA
Europe & UK: Amazon DE, Amazon UK, Amazon IT, Canon IT, WEX Photographic, Canon FR, Canon UK, Canon DE