Canon Firmware Security Updates Released For 11 Cameras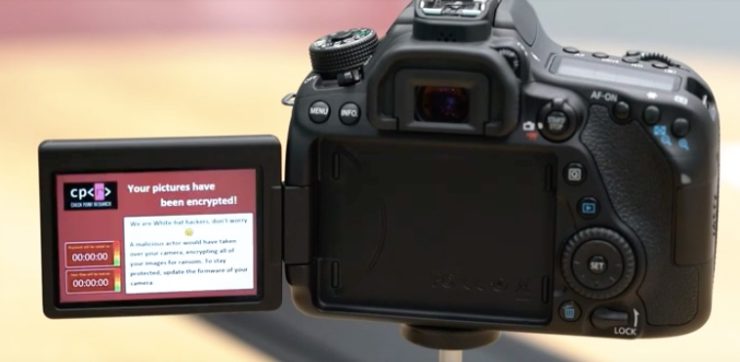 Already announced earlier, here is another batch of Canon firmware updates dealing with a security flaw in Canon's Picture Transfer Protocol, the WiFi transfer protocol used on Canon cameras. More information about the security issue can be learned here.
Below you see all yet released firmware updates to fix the security flaw. All links point to the latest firmware.
Canon product advisory:
Thank you very much for using Canon products.

An international team of security researchers has drawn our attention to a vulnerability related to communications via the Picture Transfer Protocol (PTP), which is used by Canon digital cameras, as well as a vulnerability related to firmware updates.
(CVE-ID:CVE-2019-5994, CVE-2019-5995, CVE-2019-5998, CVE-2019-5999, CVE-2019-6000, CVE-2019-6001)

Due to these vulnerabilities, the potential exists for third-party attack on the camera if the camera is connected to a PC or mobile device that has been hijacked through an unsecured network.

At this point, there have been no confirmed cases of these vulnerabilities being exploited to cause harm, but in order to ensure that our customers can use our products securely, we would like to inform you of the following workarounds for this issue.

* Ensure the suitability of security-related settings of the devices connected to the camera, such as the PC, mobile device, and router being used.

* Do not connect the camera to a PC or mobile device that is being used in an unsecure network, such as in a free Wi-Fi environment.

* Do not connect the camera to a PC or mobile device that is potentially exposed to virus infections.

* Disable the camera's network functions when they are not being used.

* Download the official firmware from Canon's website when performing a camera firmware update.

Models Affected

These vulnerabilities affect the EOS-series digital SLR and mirrorless cameras PowerShot SX740 HS, PowerShot SX70 HS, PowerShot G5X Mark II.

Firmware Update

There is an increased use of PCs and mobile devices in an unsecure (free Wi-Fi) network environment where customers are not aware of the network security. As it has become prevalent to transfer images from a camera to a mobile device via Wi-Fi connection, we will implement firmware updates for the following models that are equipped with the Wi-Fi function.