Canon Got Autofocus Right Already 40 Years Ago (with the FD 35-70mm ƒ/4 AF)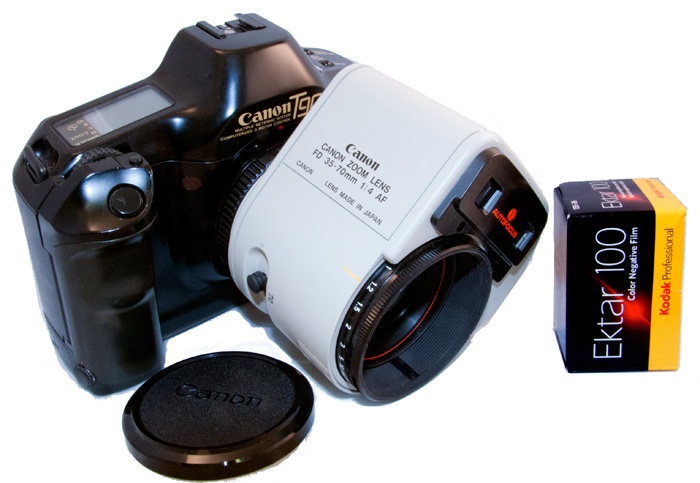 Nowadays for most photographers it is not imaginable to have a lens without autofocus. Hasn't always been that way. See how Canon managed to make an awesome AF lens not less than 40 years ago: the FD 35-70mm ƒ/4 AF.
The Canon FD 35-70mm ƒ/4 AF was released in May 1981. Here are the specifications:
| | |
| --- | --- |
| Lens Construction (group) | 8 |
| Lens Construction (element) | 8 |
| No. of Diaphragm Blades | 6 |
| Minimum Aperture | 22 |
| Closest Focusing Distance (m) | 0.5 |
| Maximum Magnification (x) | 0.15 |
| Filter Diameter (mm) | 52 |
| Maximum Diameter x Length (mm) | 85 x 99.5 |
| Weight (g) | 604 |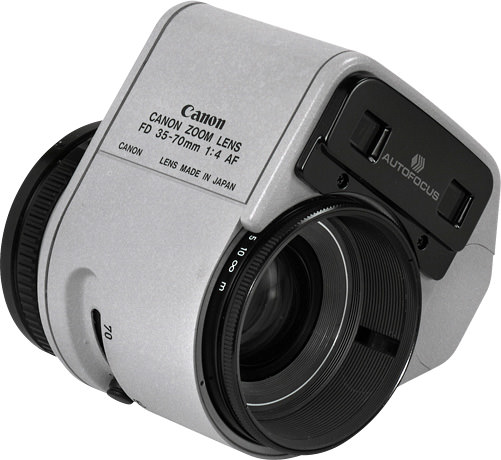 That's how Canon described the lens in 1981:
This is the world's first autofocus zoom lens with an autofocus function using Canon's own SST (Solid State Triangulation) method. The incorporation of this function into the best-selling FD35-70mm f/4 (June 1979) interchangeable lens brought about automation of focusing for SLR cameras.

The SST method is a system in which information on the photographed object that enters the sensor through two fixed mirrors is converted into an electric signal and distance is measured by a microcomputer, with focusing performed by moving a distance ring with a motor. The latest fixed imaging device CCD (charge-coupled device) technology is adopted to provide high resolution and a broad dynamic range able to detect low to high luminance, making it less susceptible to the contrast and pattern size of the photographed object and enabling highly precise autofocusing. Also, as the SST method does not have a movable section in the distance measuring mechanism, no vibration or electric noise is caused, which provides high reliability fitting of a high-end SLR camera.
Kai W has a look at and introduces the Canon FD 35-70mm ƒ/4 AF lens in the video below.
More information about the Canon FD 35-70mm ƒ/4 AF may be found here.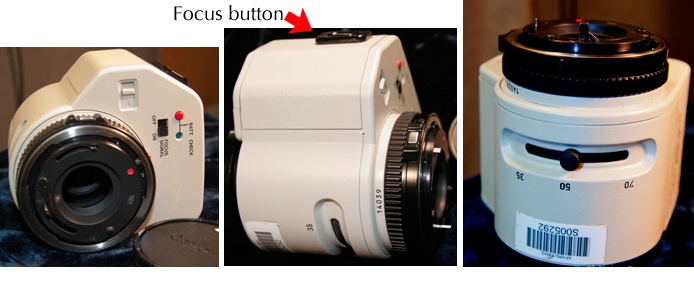 [via DPReview]