Canon Inc. leads US patent applications again, 32nd consecutive year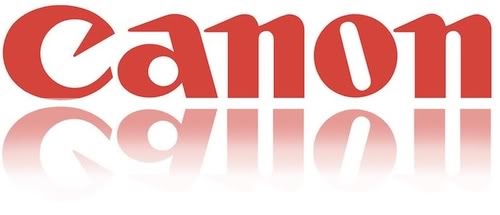 Well, it's the camera and lens manufacturer we love for their reliable gear, and we all know how diligent they are in filing patent applications. I've some doubts about the "innovation" aspect, though.
Press release:
Canon's Focus on Innovation Once Again Lands Imaging Leader a Top Five Spot Among U.S. Patent Holders for 32nd Consecutive Year
Company claims third most U.S. Patents, placing it ahead of fellow tech giants globally.
MELVILLE, N.Y., January 10, 2018 – As part of its mission to redefine the boundaries of innovation and expand the possibilities of imaging technology, Canon U.S.A., Inc., a leader in digital imaging solutions, has announced that its parent company, Canon Inc., based in Tokyo, Japan, ranks third among U.S. patent holders in 2017.
According to patent results issued by IFI CLAIMS Patent Services, a leading producer of global patent databases, Canon was granted a total of 3,285 patents in 2017. This is the 32nd consecutive year that Canon Inc., has been ranked among the top five U.S. patent holders and for the 13th consecutive year, ranked first among Japanese companies for the number of U.S. patents granted. The patents granted demonstrate the company's commitment to using a robust set of intellectual property rights to develop visionary consumer, business and medical solutions.
"Having landed once again among the top three patent holders, Canon's longstanding and continued commitment to strategic research and development through continued innovation is evident," said Seymour Liebman, executive vice president, chief administrative officer and general counsel, Canon U.S.A. Inc. "With 3,285 patents to our name, Canon is immensely proud of our strong standing among fellow tech giants as we continue to cement our role as a worldwide leader in imaging solutions in 2018 and beyond."
In 2017, Canon U.S.A. imaging IP and technology innovation has earned Emmy recognition for its 4K cameras and lenses and opened up new research opportunities for wildlife habitats in the dark with its low light camera, the ME20. Ripples of Canon's technological advancements were also felt in the production printing industry, where the company unveiled breakthrough new technology such as the Océ Colorado 1640 wide format printer, powered by Canon's UVgel technology, which is the world's first 64-inch roll-to-roll printer.
The patent news also comes on the heels of Canon's innovation showcase at the 2018 Consumer Electronics Show (CES) where its "Visionaries Welcome" themed-booth featured previously-patented technologies integrations in manufacturing, retail, sports and entertainment and experiential marketing solutions.For more information on Canon and its products, please visit www.usa.canon.com.
About Canon U.S.A., Inc.
Canon U.S.A., Inc., is a leading provider of consumer, business-to-business, and industrial digital imaging solutions to the United States and to Latin America and the Caribbean (excluding Mexico) markets. With approximately $29 billion in global revenue, its parent company, Canon Inc. (NYSE:CAJ), ranks third overall in U.S. patents granted in 2016† Canon U.S.A. is committed to the highest level of customer satisfaction and loyalty, providing 100 percent U.S.-based consumer service and support for all of the products it distributes in the United States. Canon U.S.A. is dedicated to its Kyosei philosophy of social and environmental responsibility. In 2014, the Canon Americas Headquarters secured LEED® Gold certification, a recognition for the design, construction, operations and maintenance of high-performance green buildings. To keep apprised of the latest news from Canon U.S.A., sign up for the Company's RSS news feed by visiting www.usa.canon.com/rss and follow us on Twitter @CanonUSA. For media inquiries, please contact [email protected].
#  #  #
†Based on weekly patent counts issued by United States Patent and Trademark Office.