Canon Introduces Exclusive Printable Coloring Pages Designed by Johanna Basford, Blue Star Coloring and Design Originals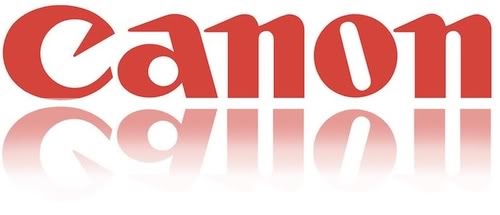 At the very first moment I thought it was a joke :-)
Canon press release:
MELVILLE, N.Y., October 4, 2016 – For adults looking to de-stress, for a creative release or a nostalgic connection, Canon U.S.A., Inc., a leader in digital imaging solutions, announced today an exclusive new line of adult coloring pages created by leading coloring content creators available to current PIXMA printer owners. Canon U.S.A. has partnered with Johanna Basford, one of the leading creators of coloring content, along with Blue Star Coloring and Design Originals. These industry leaders will provide Canon users with over 120 coloring pages through PIXMA Cloud Link on the Canon PRINT app and the LCD screen on select models.

Throughout the year, there will be four exclusive designs created by Johanna Basford spotlighting the changing of the seasons. The first of the seasonal content, which is fall themed, is available now. Blue Star Coloring and Design Originals have provided a variety of designs covering themes within the Botanicals, Wildlife, Pattern/Abstract, Inspiration/Quotes, Seasonal/Holiday and Fantasy categories.  All of the coloring pages are available to print in black and white, along with a select few that are available to be printed in full color that can be ideal as decor in the home or office.
"Canon U.S.A. is always looking for new ways to connect with our customers and provide unique, interesting content," said Yuichi Ishizuka, president and COO, Canon U.S.A., Inc. "Coloring content can allow people to take a step back to enjoy the free time that they have in a different way."
Using a smartphone or tablet device, PIXMA owners can print using the Canon PIXMA Cloud Link1 from virtually anywhere to link with various cloud services they use to print photos and documents. Along with the coloring pages available through PIXMA Cloud Link on the Canon Print app 2, all Canon PIXMA wireless inkjet printers come with My Image Garden3 software.  My Image Garden offers a variety of features designed to inspire and enhance creativity while empowering the sharing of images. My Image Garden also features Full HD Movie Print4 software to help users produce clear images of frames from videos captured on select Canon EOS Digital SLRs, PowerShot Digital Cameras, and VIXIA Camcorders.
For more information on Canon U.S.A.'s new coloring content, please visit: Shop.Usa.Canon.Com/Coloring
About Canon U.S.A., Inc.
Canon U.S.A., Inc., is a leading provider of consumer, business-to-business, and industrial digital imaging solutions to the United States and to Latin America and the Caribbean (excluding Mexico) markets. With approximately $31 billion in global revenue, its parent company, Canon Inc. (NYSE:CAJ), ranks third overall in U.S. patents granted in 2015† and is one of Fortune Magazine's World's Most Admired Companies in 2016. Canon U.S.A. is committed to the highest level of customer satisfaction and loyalty, providing 100 percent U.S.-based consumer service and support for all of the products it distributes. Canon U.S.A. is dedicated to itsKyosei philosophy of social and environmental responsibility. In 2014, the Canon Americas Headquarters secured LEED® Gold certification, a recognition for the design, construction, operations and maintenance of high-performance green buildings. To keep apprised of the latest news from Canon U.S.A., sign up for the Company's RSS news feed by visiting www.usa.canon.com/rss and follow us on Twitter @CanonUSA. For media inquiries, please contact [email protected].
#  #  #
† Based on weekly patent counts issued by United States Patent and Trademark Office.
All referenced product names, and other marks, are trademarks of their respective owners.
1Requires an Internet connection and the Canon PRINT Inkjet/SELPHY app, available for free on the App Store and at Google Play™. Compatible with iOS 7.0 or later devices, and Android™ mobile devices running Android 2.3.3 or later. User must register printer with Canon PRINT and be a registered member of the compatible online Cloud service(s) user chooses to access through Canon PRINT and is subject to the terms and conditions of those services. Certain functions (scanning and printing locally stored photos/documents) require your device to be connected to the same working network with wireless 802.11 b/g/n capability as your printer. A printer connected to the USB port of your Mac, PC, AirPort® Base station, or Time Capsule® is not supported.
2 These steps are only valid if they have already setup and registered the printer for PIXMA Cloud Link and also created a PCL account.
3To install using Windows® OS, .NET Framework 4 is required. Compatible still image formats are PDF (created using Canon PDF Creator only), JPEG (Exif), TIFF, and PNG. Compatible video formats are MOV (from select Canon digital cameras only) and MP4 (from select Canon digital camcorders only).
4"Full HD Movie Print" is available from "MOV" and "MP4" movie files created by select Canon EOS Digital SLRs, PowerShot digital cameras and VIXIA digital camcorders. Requires PC, or Mac with Intel® processor and Canon ZoomBrowser EX 6.5 or later or Canon ImageBrowser 6.5 or later for "MOV" files, or Canon ImageBrowser EX 1.0 or later for "MOV" or "MP4" files.