Canon leads BCN rankings for DSLR and compact cameras, and ranks third for mirrorless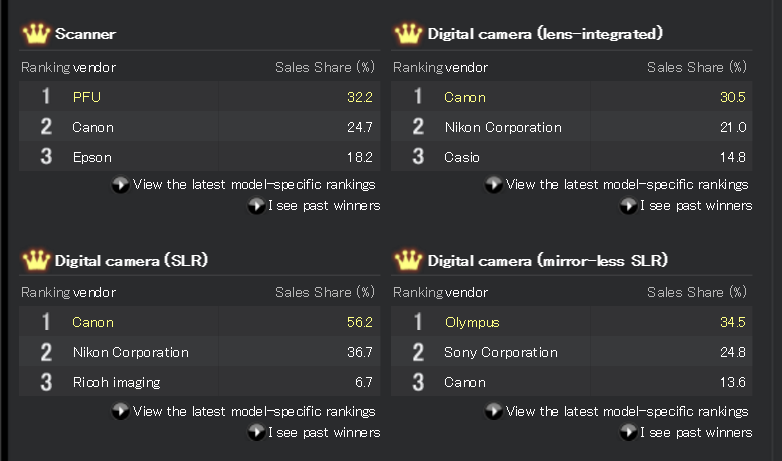 BCN rankings have been published. Canon ranks first for DLSR and compact cameras. What could likely surprise some hardcore Canon smashers is that the company ranks third for mirrorless camera sales. The EOS M3 appears to be a well selling camera.
Thanks Richard for the tip.