Canon Leads Camera Sales In Japan, But Now Nikon Is Ranked Second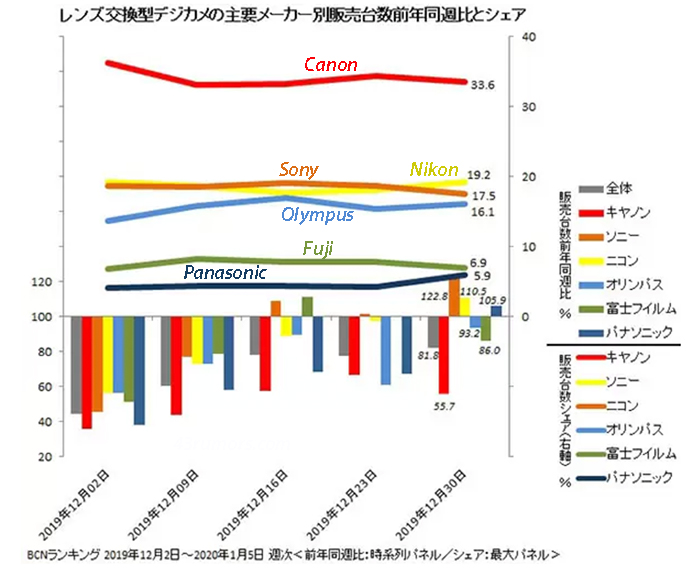 It seems Nikon pushed Sony away from rank two in camera sales in Japan. Canon is still leading the pack.
Latest figures published by BCN show that while Canon is the undisputed alpha dog when it comes to camera sales in Japan, Nikon is now placed before Sony on rank two.
These are the market shares:
Canon 33,6%
Nikon 19,2%
Sony 17,5%
Olympus 16,1%
Fuji 6,9%
Panasonic 5,9%