Canon Might Announce A New Cine-Servo Lens On April 20, 2020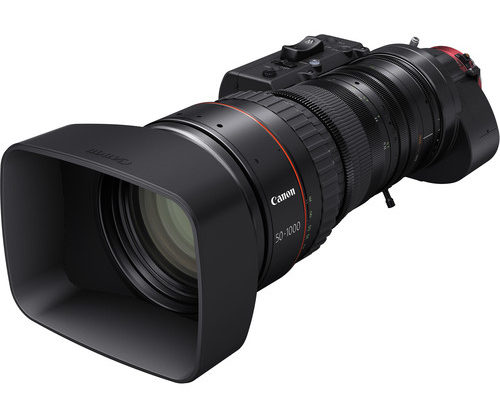 Canon might announce a new Cine-Servo lens soon, likely on April 20, 2020.
Although we have no intel about the focal length of this lens, there are some things we know.
10x zoom
1.5x built-in extender
Detachable servo unit
Compatible with both Super35 and Full- Frame sensors
We already know that on April 20, 2020, Canon will most likely announce the Canon EOS C300 Mark III and possibly a Cine-Servo lens.
This is what we know about the EOS C300 Mark III:
The C300 Mark III will have the same body as the C500 Mark II and use the same accessories
Just as the C500 Mk II, it has the same optical axis as the C200 and C700 cameras, so the bridge plates, shoulder mounts, and rod supports are the same
4K super 35 sensor with the capability of recording 4K@120 without crop in Cinema RAW Light format
Dual ISO function when recording in XF-AVC
Anamorphic de-squeeze function and false-color built in for monitoring (no external monitor needed)
New Super35 sensor, developed from scratch
4K up to 120p with Dual Pixel AF, 2K up to 150p
EF & PL mount
The EOS R5 will not be announced on April 20, 2020, we expect the EOS R5 announcement before Summer 2020.
All Canon rumors are listed here. Stay tuned, stay safe, stay at home.
Source: Canon Rumors