Canon Scores Six 2020 TIPA World Awards (EOS 90D, 1D X III, RF Lenses, G7 X III)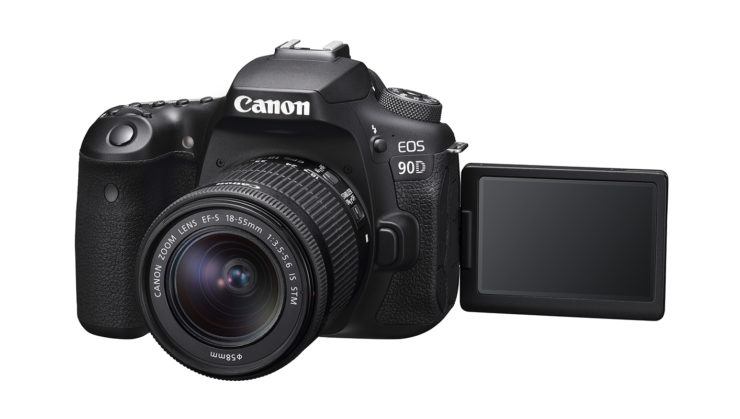 The Technical Image Press Association (TIPA) announce the winners of the 2020 TIPA World Awards. Canon got six awards.
Press release:
TIPA Announces Winners of 2020 TIPA World Awards
Madrid, 14 April 2020
Madrid, Spain, 14 April 2020: The Technical Image Press Association has announced the winners of the 2020 TIPA World Awards. Along with exciting cameras and lenses that cover every category, from entry level to expert to professional, TIPA World Award winners in 40 categories represent the wide range of products and services that make up the imaging industry today, including inkjet papers, imaging software, storage media, accessories, lighting, monitors and more.

Said Thomas Gerwers, Chairman of TIPA, "Given the extraordinary circumstances the world and our industry face today, we felt that we should continue with our efforts in recognizing the best imaging products of 2020.

"We believe that now more than ever our support of the industry and the people who work so hard, be it in production, distribution, or marketing, deserve credit and our thanks and appreciation for their efforts to continue to develop new and exciting products and grow into the future. Of course, while the process of nomination and selection of award winners had to adapt to the circumstances, we maintained our usual rigorous standards in our considerations."
The Award Process

Beginning in late 2019 and through March, 2020, nominations within select categories were gathered by the TIPA Technical Committee. Editors from member magazines were consulted, equipment was tested and evaluated, and new categories, representing emerging imaging trends, were considered.

Finalists are usually voted on at the TIPA General Assembly, attended by representatives from TIPA member magazines from around the world, and originally scheduled for mid-March in Las Vegas this year. When travel restrictions began to be implemented the TIPA Board decided that voting should of course still take place, so product recommendation and an online voting procedure was instituted for members from around the world.

"Our hope," said Thomas Gerwers, "is first of all that everyone remains safe and that this pandemic eases. We look forward to organizing a General Assembly later this year to welcome new member publications and continue our efforts to work with editors from the worldwide TIPA group of professional, amateur, and business magazines and online publications to support and grow the imaging industry."

TIPA World Award honorees this year include long-time industry companies as well as new entrants and those who represent emerging trends in the photo/imaging industry, as well as awards within specific market segments and applications. For a full list of the 2020 TIPA World Award winners, along with award citations and images, please visit www.tipa.com.