Canon mirrorless cameras coming, registrations at certification authority suggest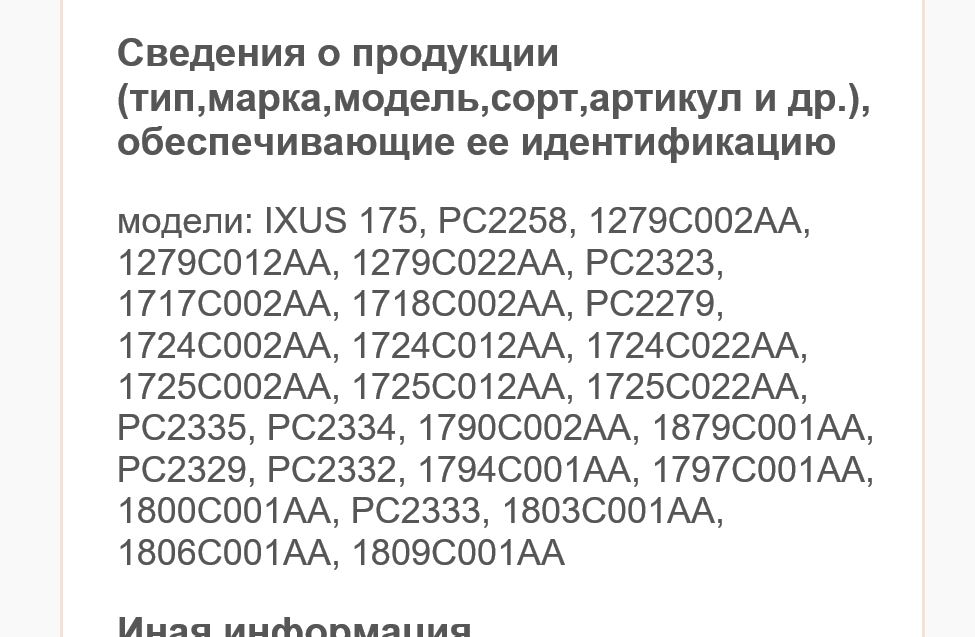 Nokishita Camera published a set of registrations code that seem to point to upcoming Canon cameras. Among the list below is one DSLR, two possible mirrorless cameras, and Powershot cameras. The cameras were registered at Russian certification authority Novocert. As you can see below, there are also SKUs listed.
DS126651
Single-lens reflex camera
Bluetooth · Wi-Fi equipped
PC2258
SKU: 1279C002AA, 1279C012AA, 1279C022AA
Body Kit 1 Kit 2
Color: one color
Bluetooth · Wi-Fi equipped (PDF document)
Mirror-less camera?
PC2279
SKU: 1724C002AA, 1724C012AA, 1724C022AA, 1725C002AA, 1725C012AA, 1725C022AA
Body Kit 1 Kit 2
Color: 2 colors
Mirror-less camera?
PC2323
SKU: 1717C002AA, 1718C002AA
Color: 2 colors
Kondeji
PC2334 / PC2335
SKU: 1790C002AA, 1879C001AA
Color: 2 colors
Kondeji
PC2329 / PC2332
SKU: 1794C001AA, 1797C001AA, 1800C001AA
Color: three colors
Kondeji
PC2333
SKU: 1803C001AA, 1806C001AA, 1809C001AA
Color: three colors
Kondeji