Canon Patent: Converter Lens For EF-S 24mm F2.8 STM (increases focal length)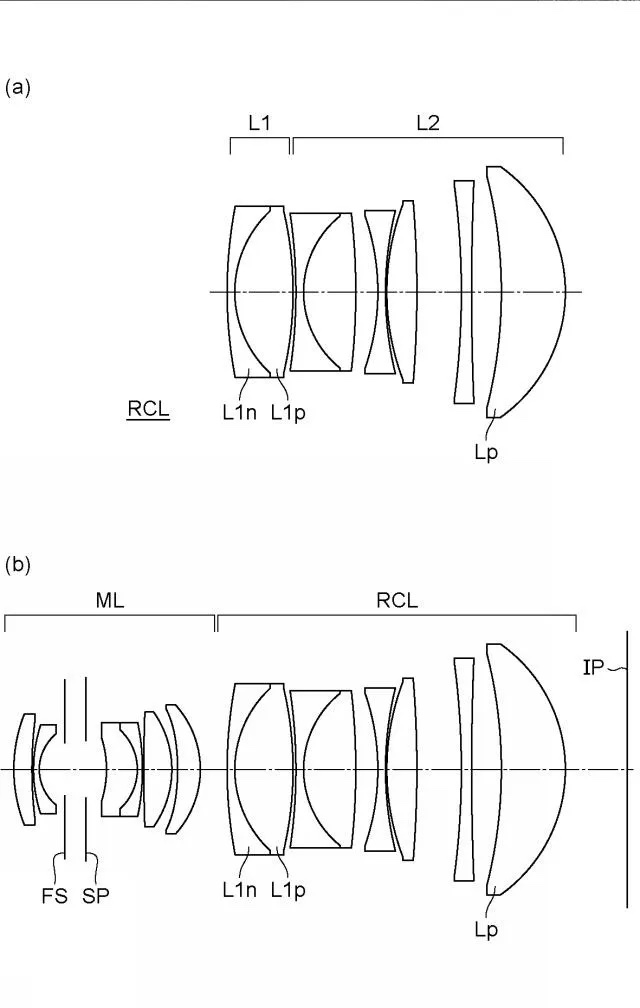 I am not 100% sure I got this Canon patent application right. It seems to be about a magnifying optical system that increases the focal length.
The converter discussed in the patent literature appears to refer to the EF-S 24mm F2.8 STM lens (the master lens). From the patent literature:
BACKGROUND ART

A rear converter lens (hereinafter referred to as a converter lens) capable of enlarging the focal length of the entire system (increasing the focal length) by being placed between an interchangeable lens and an imaging device. It has been known.

In general, a converter lens has a negative refractive power, and the negative refractive power tends to increase as the magnification of the focal length increases. It is also known that if the curvature of the negative lens in the converter lens is increased in order to increase the negative refractive power, various aberrations such as coma due to the off-axis light flux are likely to occur.

In view of such problems, an object of the present invention is to provide a converter lens capable of obtaining high optical characteristics in the entire system when arranged on the image side of the master lens.
Master lens
Focal length: 24.50
F-value: 2.88
Half angle of view: 29.14
Image height: 13.66
Overall length: 64.83
Back focus: 35.68
Example 1
Focal Length: 39.54
F-value: 4.65
Half angle of view: 28.68
Image height: 21.64
Overall length: 89.59
Back focus: 13.96
Example 2
Focal length: 49.27
F-value: 5.79
Half angle of view: 23.71
Image height: 21.64
Overall length: 97.18
Back focus: 11.00
More Canon patent applications are listed here.