Canon Patent For Basic IBIS (In Body Image Stabilisation) Used To Correct Lens Eccentricity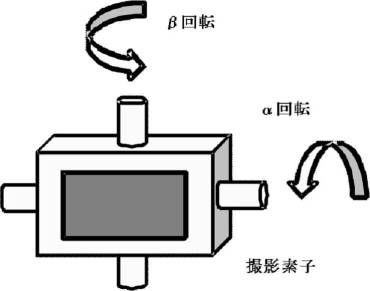 What a neat coincidence. After a rumor about Canon featuring IBIS in future EOS R cameras, we can report a Canon patent application for a basic IBIS system spotted by Hi Lows Note.
The literature in patent application 2018-194766 seems to describe a basic IBIS system used to correct lens eccentricity. The image sensor can tilt in order to correct the lens eccentricity.
Machine translated excerpt:
[…] the optical instrument concerning the present invention, and its system, A camera device provided with the control means which carries out the tilt of the image sensor to an optic axis, It consists of a lens device provided with the detection means which detects the parameter to which the image formation performance of a lens is changed, The image sensor according to a parameter falls from the aforementioned lens device, information is transmited to the aforementioned camera device, and it is characterized by comprising the optical instrument which consists of the camera device in which the thing [ falling and carrying out the tilt of the image sensor to an optic axis based on information ] is possible, and its system.
As usual I'm glad for any help interpreting patent literature.