Canon Powershot G9 X awarded prestigious Red Dot international design award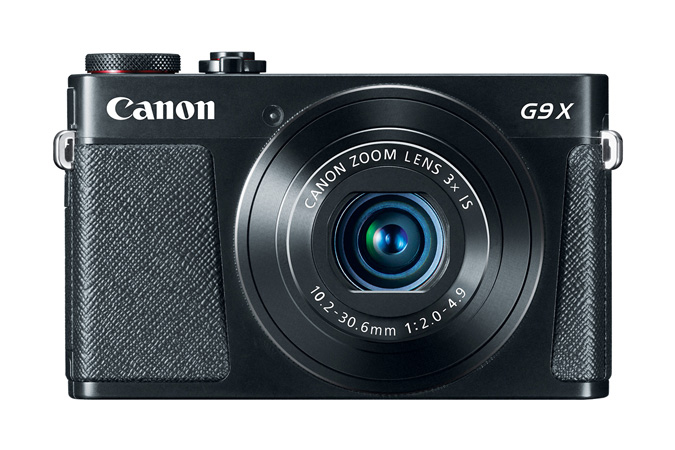 Canon PowerShot G9 X: Amazon DE, Amazon UK, Amazon IT, Canon IT, WEX Photographic, Canon FR, Canon UK, Canon DE
Canon's Powershot G9 X premium compact camera got the "Red Dot" design award.
Canon press release:
Canon Powershot G9 X premium digital compact camera awarded prestigious Red Dot international design award
TOKYO, April 27, 2016—Canon Inc. announced today that the Company's Powershot G9 X premium digital camera was honored for design excellence, winning the Red Dot Design Award: Product Design 2016. The internationally recognized "Red Dot" is organized by the Design Zentrum Nordrhein, a design institution based in Essen, Germany.
The Powershot G9 X features a compact, lightweight design, a 28-84 mm (35 mm film equivalent) 3x optical zoom lens and a 1.0 inch image sensor. Its luxury design, characteristic of a premium compact camera, features a touch-panel LCD and a control ring for intuitive operability that makes possible the effortless capture of high-quality images and video.
Encouraged by the recognition of the Company's design excellence, Canon will continue striving to realize products that combine the highest levels of performance and design.
About the Red Dot Design Awards
The Red Dot Design Awards, founded in 1955, are among the most prestigious design awards in the world. Separated into three categories—Product Design, Communication Design and Design Concept—the awards are presented to the most outstanding designs for products launched within the past two years. This year, companies and designers from 57 countries and regions submitted a total of 5,214 entries to the Product Design category, which were reviewed based on nine criteria, including level of innovation, functionality and ergonomics, by a panel of internationally renowned design professionals.