Canon Professional Services at 2015 IAAF World Athletics Championships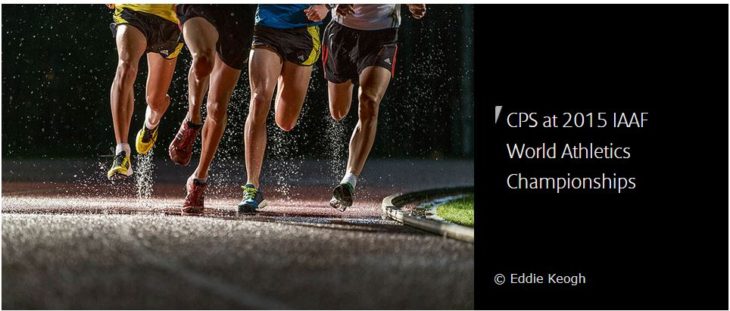 Press release (check for more information):
Canon Professional Services (CPS) will provide comprehensive technical support for professional photographers and videographers during the upcoming IAAF World Athletics Championships in Beijing, China, from 19-30 August 2015…
CPS teams will provide support services – including equipment checks and cleans and limited minor repairs (subject to tools and spare parts availability) – to all accredited professional photographers and videographers using Canon EOS pro equipment, including Cinema EOS equipment, during the 2015 IAAF World Athletics Championships.
During the event CPS will also be offering a loan service that will be available for Canon equipment for customers who may experience an issue with their equipment, plus the chance to try out some of the latest Canon photographic equipment (subject to availability).
Canon's CPS area can be found in the Bird's Nest Stadium, 1 National Stadium South Road, Chaoyang, Beijing, China. CPS services will be available on all 12 days of the IAAF World Athletics Championships, during the times specified in the table below.
CPS opening hours at the 2015 IAAF World Indoor Championships
Day
Opening hours
19 August
09:00-17:00
20 August
09:00-17:00
21 August
09:00-17:00
22 August
06:30-22:00
23 August
07:30-22:15
24 August
08:30-22:30
25 August
10:00-22:00
26 August
08:30-22:30
27 August
08:30-22:00
28 August
07:30-22:30
29 August
06:30-22:15
30 August
06:30-22:30
* Please note: Outside of the hours listed above the CPS Area will be closed. All times are local.