Canon publishes investor relation for Q2 2015, profits down 16%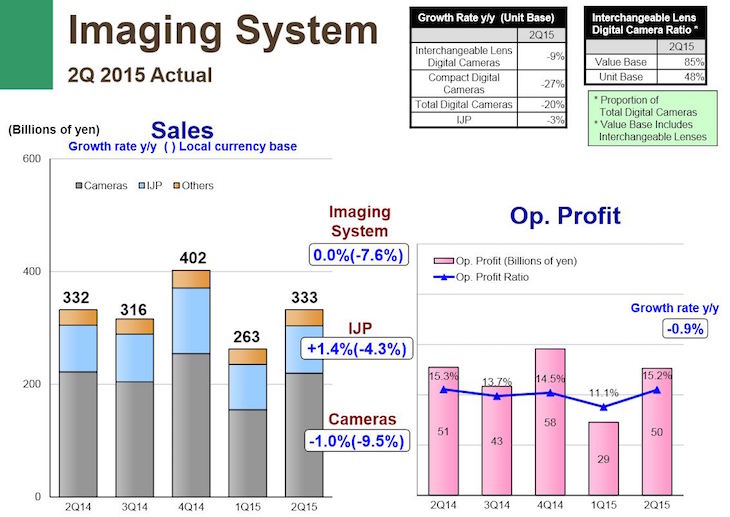 Canon published their investor relation for Q2 2015. You can access two documents (both PDFs):
Go for the presentation material for an easier approach. Canon's profits are down by 16%. The company blames the shrinking DSLR market, but it is safe to assume that this isn't the only factor that may have lead to the profit loss. With most of the other players pushing innovation and doing strong in new markets like mirrorless cameras, Canon may want to have a closer look on what causes a 16% loss.