Canon Q1 2022 Financial Results – Imaging Sector Doing Good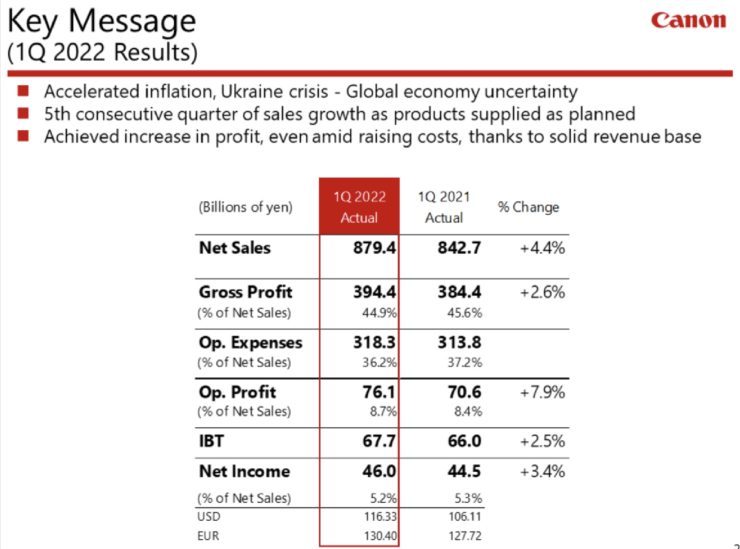 Canon published their Q1 2022 financial results. Nothing special here. Things are good for Canon.
From the presentation material, referring to the imaging sector:
Demand, mainly coming from professionals and advanced amateurs, continues to be strong as full-frame mirrorless cameras released by each company stimulates the market. As a result, we expect the 2022 market to grow by 5% compared to last yearto 5.65 million units, which also includes some carry over from last year due to supply shortages.

In the first quarter, unit sales of interchangeable-lens cameras were below those of last year due to product supply shortages. However, sales increased due to a rise in average selling prices, as we prioritized the supply of high-end models such as the EOS R5 and EOS R6, and also due to a significant increase in sales of RF lenses.

For the full year, even as the shortage of parts continues, we will continue to increase our product supply by using parts secured through purchases from new suppliers or by switching to alternative parts. At the same time, we will work to achieve our aim of sales and profit growth, fulfilling backorders to sell 3 million units, 10% more than last year.

This year as well, we will promote the enhancement of our lineup of camera bodies and interchangeable lenses, which include two new Super-telephoto fixed focal length RF lenses announced in February. As long telephoto lenses with focal lengths of 1200 mm and 800 mm, these lenses are extremely compact and lightweight,features that are expected to contribute to more people purchasing them.Going forward, we will continue to enhance the overall value of the R system,including bodies and lenses to solidify our position as a top manufacturer ofmirrorless cameras.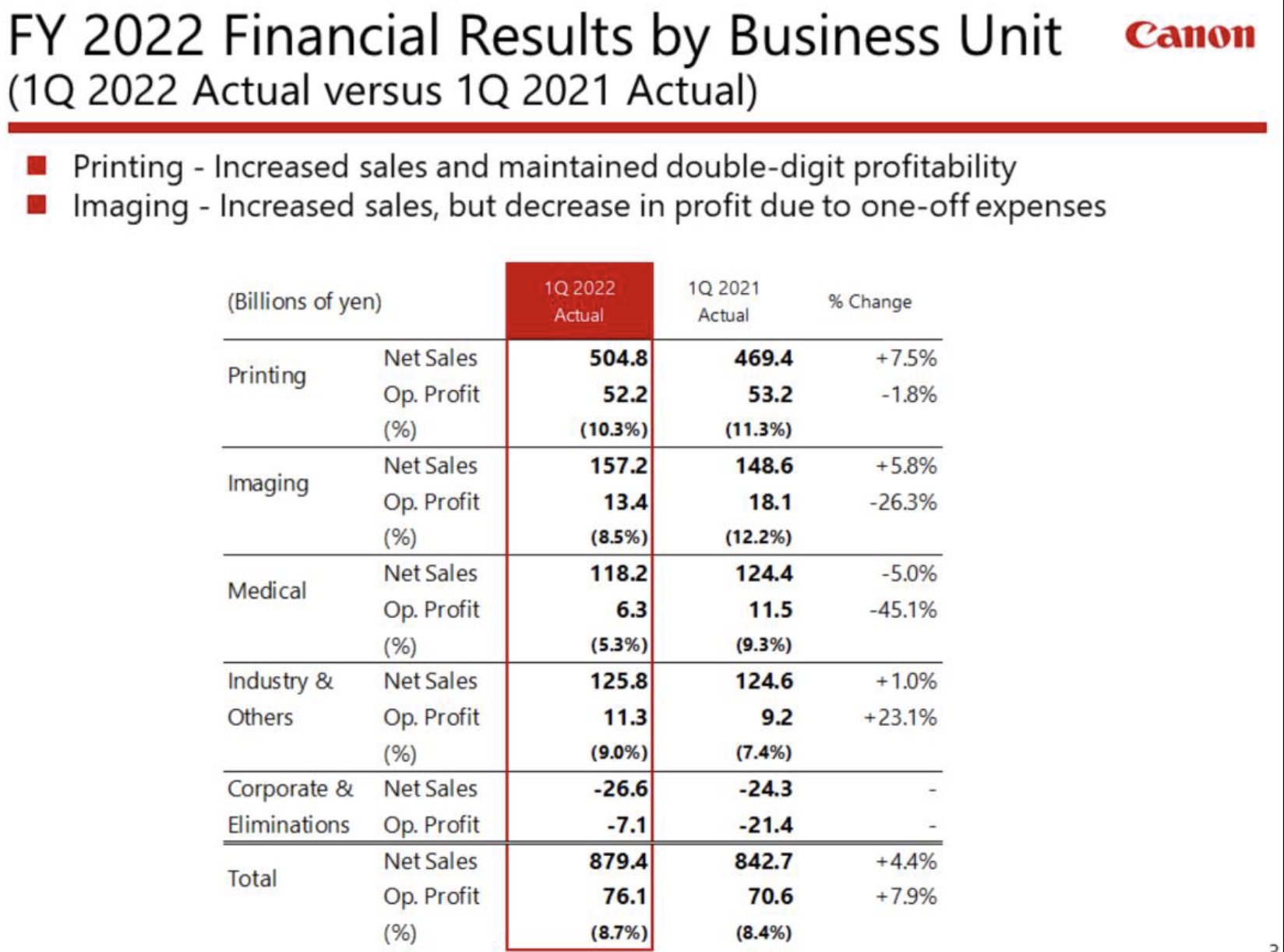 You can download all the Q1 2022 financial results material from here.