Canon Rebel T6i and T6s Hands-On and First Impression Reviews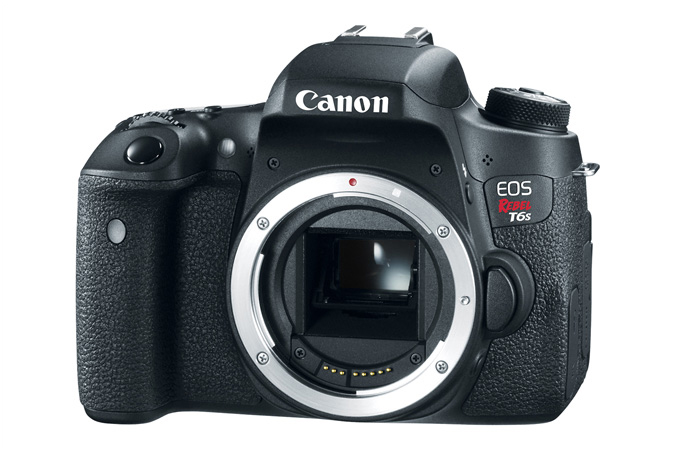 The new Rebels (announcement). The Rebel T6s and Rebel T6i are scheduled to be available at the end of April 2015.

DPReview's hands-on review. From their first impression:
Personally I'd spring for the pricier T6s. Although the core of its specification is the same as the cheaper Rebel, I like having an LCD display on the top, and I'm used to twin control dials from Canon's higher-end cameras. I don't shoot much video, but when I do it's mostly spontaneous 'grab shots' and I dislike fussing with manual focus.

Whatever your personal preferences, it's certainly true that on paper at least, both of these new Rebels are much more convincing competition for the likes of Nikon's new D5500 and an increasingly capable crop of sub-$1000 enthusiast mirrorless cameras. It remains to be seen whether the new Canon 24MP can match the excellent Sony 24MP sensor in the a6000 and Nikon D5500 in terms of dynamic range, but we'd expect it to be competitive in terms of detail capture and most likely high ISO performance, too. And assuming we're right about this, that's great news.
---
Come and See how German travel blogger and photographer Nina, from Smaracuja.de, uses the Canon EOS 760D DSLR to shoot and, using the camera's connectivity, share, her fabulous photographs with her followers.
---

Come and See how Hybrid CMOS AF III on the Canon EOS 750D helps Alice Pasquini make sure she gets the clearest and sharpest images in her movies.

CMOS AF III
---
EOS 8000D EOS MOVIE「Pastry Chef」
More videos after the break

EOS 8000D EOS MOVIE「Pastry Chef」
---
EOS Kiss X8i EOS MOVIE「Smiling」
---

EOS 8000D Image MOVIE「Pursue」