Canon Receives CompTIA Managed Print TrustmarkTM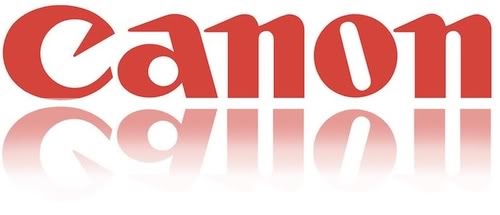 Canon press release:
Canon Receives CompTIA Managed Print TrustmarkTM
MELVILLE, N.Y. June 2, 2015 – Canon U.S.A. Inc., a leader in digital imaging solutions, today announced the Company has received the CompTIA Managed Print Trustmark™, a respected industry credential that signifies adherence to best practices for technology service delivery and customer interaction, designed specifically for technology businesses offering on-premise print services via a managed services business model.
"Earning this credential identifies Canon U.S.A. as a business that meets or exceeds the best business practices the IT industry has to offer," said Nancy Hammervik, senior vice president, industry relations, CompTIA.
The Trustmark was developed by CompTIA, the non-profit association for the information technology industry, in collaboration with industry experts and leaders, to identify businesses that have made a commitment to the highest levels of integrity and sustained quality service.
To earn the CompTIA Managed Print Trustmark, Canon U.S.A. was evaluated on the internal practices and procedures the Company follows to run their business and the external activities and operations Canon engages in with customers and prospects.
"Canon U.S.A. is thrilled to have earned the CompTIA Trustmark in connection with our Managed Document Services program," said Junichi Yoshitake, senior vice president and general manager, Business Imaging Solutions Group, Canon U.S.A., Inc. "Earning this distinction is another example of Canon's commitment to providing comprehensive service to our customers, assisting them in extracting cost from their operations while simultaneously improving business process workflow."
To learn more about Canon's Managed Documents Services program and associated benefits Canon has released a video that outlines Canon's five-step global methodology and clearly details the ten components that comprise Canon's MDS Program.
For more information about Canon U.S.A., Inc., visit: www.usa.canon.com.
About Canon U.S.A., Inc.
Canon U.S.A., Inc., is a leading provider of consumer, business-to-business, and industrial digital imaging solutions to the United States and to Latin America and the Caribbean (excluding Mexico) markets. With approximately $31 billion in global revenue, its parent company, Canon Inc. (NYSE:CAJ), ranks third overall in U.S. patents granted in 2014† and is one of Fortune Magazine's World's Most Admired Companies in 2015. In 2014, Canon U.S.A. has received the PCMag.com Readers' Choice Award for Service and Reliability in the digital camera and printer categories for the 11th consecutive year. Canon U.S.A. is committed to the highest level of customer satisfaction and loyalty, providing 100 percent U.S.-based consumer service and support for all of the products it distributes. Canon U.S.A. is dedicated to its Kyosei philosophy of social and environmental responsibility. In 2014, the Canon Americas Headquarters secured LEED® Gold certification, a recognition for the design, construction, operations and maintenance of high-performance green buildings. To keep apprised of the latest news from Canon U.S.A., sign up for the Company's RSS news feed by visiting www.usa.canon.com/rss and follow us on Twitter @CanonUSA. For media inquiries, please contact [email protected].
###
† Based on weekly patent counts issued by United States Patent and Trademark Office.
All referenced product names and other marks are trademarks of their respective owners.