Canon RF 35mm f/1.8 Review And Lab Test (capable of delivering high-quality results)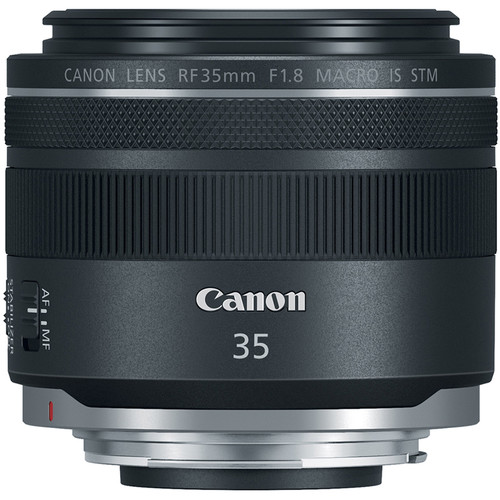 The lens experts at Optical Limits posted a Canon RF 35mm f/1.8 review.
The Canon RF 35mm f/1.8 STM IS Macro is one of the less expensive lenses for the Canon EOS R full frame mirrorless system. At less than or around $500/€500 it is much more affordable than the so called "boutique lenses" for the EOS R.
From their conclusion:
The Canon RF 35mm f/1.8 STM IS macro may not be the sexiest lens around but it is capable of delivering very high-quality results. Images are sharp in the center straight at f/1.8 and the corners are just marginally soft. There's a substantial increase in quality at f/2.8 and the resolution is truly impressive medium aperture settings. Image distortions, as well as lateral CAs, are low. The same can't be said about the native vignetting which is rather extreme at maximum aperture. However, auto-correction comes to the rescue so most users will probably just notice a slightly elevated light falloff at f/1.8. The bokeh is generally nicely rendered with a silky background blur and smooth out-of-focus highlights. The foreground blur is less ideal though. Bokeh fringing (LoCA) is present at large aperture settings but that's hardly surprising. However, a more ugly effect are focus shifts when stopping down (RSA) which seems to have a negative impact on AF accuracy as well.

Read the review and lab test at Optical Limits.
An interesting lens at an affordable price. Here is more Canon RF 35mm f/1.8 review stuff.
Canon RF 35mm f/1.8 STM IS Macro: Amazon DE, Amazon UK, Amazon IT, Wex Photo Video, Canon DE, Canon UK
Key features:
RF-Mount Lens/Full-Frame Format
Aperture Range: f/1.8 to f/22
Super Spectra Coating
STM Stepping AF Motor
Compact, lightweight, and close-focusing, the RF 35mm f/1.8 IS Macro STM from Canon is a unique wide-angle prime mixing the versatility of a general wide lens with the specialty of a 1:2 macro optic. An advanced optical design is benefitted by a Super Spectra coating, which helps to control flare and ghosting for greater contrast and color accuracy when working in bright or backlit conditions. Capable of focusing down to 6.7″ at half life-size, this lens is ideal for photographing everything from close-ups of plants to street scenes and landscapes. The bright f/1.8 maximum aperture offers increased control over depth of field and also suits working in a variety of lighting conditions. Complementing this is a five stop-effective image stabilization, which minimizes the appearance of camera shake for sharper handheld shooting. Also, an STM motor affords impressively quiet and smooth autofocus performance and full-time manual focus override. Additionally, a configurable Control Ring lets you adjust exposure settings, including ISO, aperture, and exposure compensation, from the lens itself.